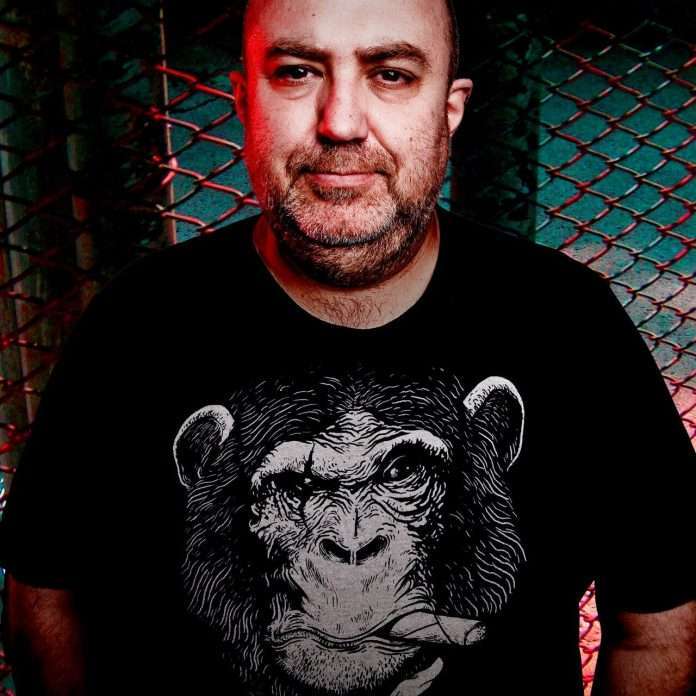 Schizma (Asymmetrik Dispersed Remix), taken from Schizma EP, Out July 12 on Mekanika.
Known to many as the godfather of Bulgarian techno, DJ Steven is a true legend in his native land. Having co-founded the biggest party promoter in the country, Metropolis, in 1996, the former DMC champion has had a huge influence on the scene in the eastern European country for the last two decades. DJ Steven's name has become synonymous with the mind-twisting acid and techno he's been championing both in the booth and at his raves, which not only single handedly started the rave movement in Bulgaria, but have introduced generations of ravers to the sounds of behemoths like Sven Väth, Josh Wink and Carl Cox . Now the Sofia-based artist has started a new chapter by launching his own imprint and releasing his productions under the moniker Stevo Kurt.
Dubbed Mekanika Recordings, the imprint is co-founded by DJ Steven and local rising stars Zimone and Ziggy. The label is focused on the three artists' cutting-edge techno and house pursuits, bridging DJ Steven's longevity as a DJ with the forward-thinking sound of his partners in crime.
Following the success of Mekanika Recordings' debut release Panika by Unanimity, Stevo Kurt returns for its follow-up, MKNK002. The four-tracker sees the Metropolis founder at his finest, delivering two relentless, driving originals, soaked in his signature dark techno and pulsating acid sounds. In addition, the EP also features two fresh remixes from rising Bulgarian talent Asymmetrik.
The title track opens the EP perfectly, setting the mood with a fist-pumping synth line and mesmerizing percussions. Up next, the Asymmetrik remix of 'Schizma' speeds things up, letting the kick drum and obscure atmospheres completely transform the energy of the original. 'The Asymmetrik Dispersed Remix' takes things even further, offering a minimalistic acid read of 'Schizma'. 'Ober' – the other original from the Bulgarian maestro – shows Stevo Kurt's groovier side with a tunnelling track, channeling Detroit vibes.

Tracklist:
Stevo Kurt – Schizma (Original Mix)
Stevo Kurt – Schizma (Asymmetrik Remix)
Stevo Kurt – Schizma (Asymmetrik Dispersed Remix)
Stevo Kurt – Ober (Original Mix)
Connect Artist, Label, Support
https://www.facebook.com/djstevenstevokurt/
https://www.facebook.com/Asymmetrikmusic
https://www.facebook.com/mekanikarecordings/