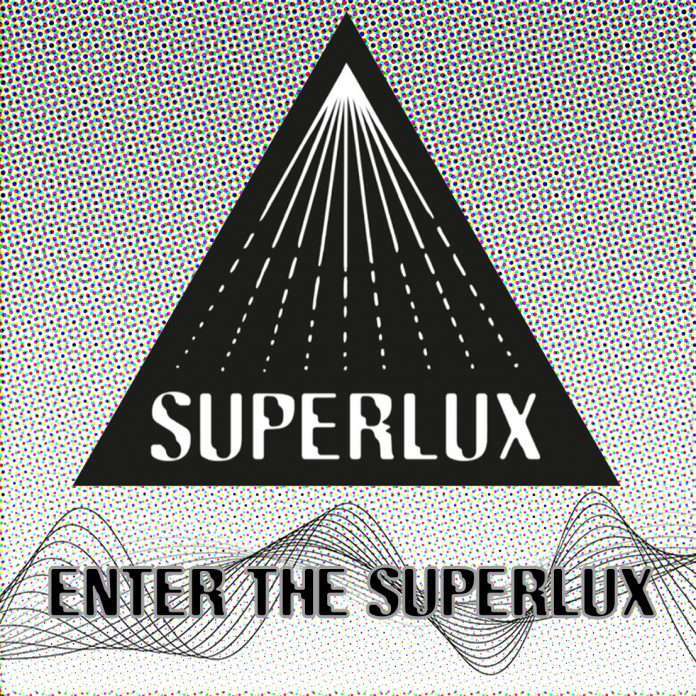 Superlux is the latest project from Mike Gill, Nick Gynn and Johnny Hunter. With years of combined experience in the industry, each member brings their own unique flavour to the mix. The end result being the trio's debut release, Superlux 001, on their new imprint: Superlux Records, as well as their previous label showcase at London clubbing institution FOLD on the 22nd of June.
"Superlux is all about creating quality art, without taking ourselves too seriously. Our key defining factor is our chew-the-fat mentality with music as our first and foremost passion. We strive to throw out the rulebook, mash genres, and produce seminal tracks that you will pick up again and again." Superlux.
The EP begins with Mike Gill's Noisy Rework of White Noise. A breakbeat style cut that harks back to the early days of dance music, stuttering percussion and intermittent hi hats help form a track that feels modern yet mature. Chupa Track continues in the same vein, as a mechanical synth rotates alongside echoing calls and robot-esque keys, before Take One ups the tempo as reverberating pads clunk on top of a slow moving bassline. Rounding off the EP is the Dawl remix of Take One. A similarly eerie number, pulses and beeps merge with choppy breaks to form a futuristic, extra-terrestrial sounding cut.
Mike Gill is a true member of the underground. With over ten years experience in music production, his career has seen him release on the likes of Hot Waves and Wolf + Lamb. Alongside Mike, avid record collector Nick Gynn has seen his releases played by some of the scenes heavyweights, including Craig Charles and Nicolas Lutz. Rounding off the membership is Johnny Hunter, whose eagerly awaited debut EP will be released on Pleasure Club Recordings this year.
Superlux – Enter The Superlux
Release Date: 4th September 2019
Tracks
1. Superlux – White Noise (Mike Gill Noisy Rework)
2. Superlux – Chupa Track
3. N – Gynn – Take One
4. N – Gynn – Take One (Dawl Remix)
https://www.facebook.com/superluxrecords/