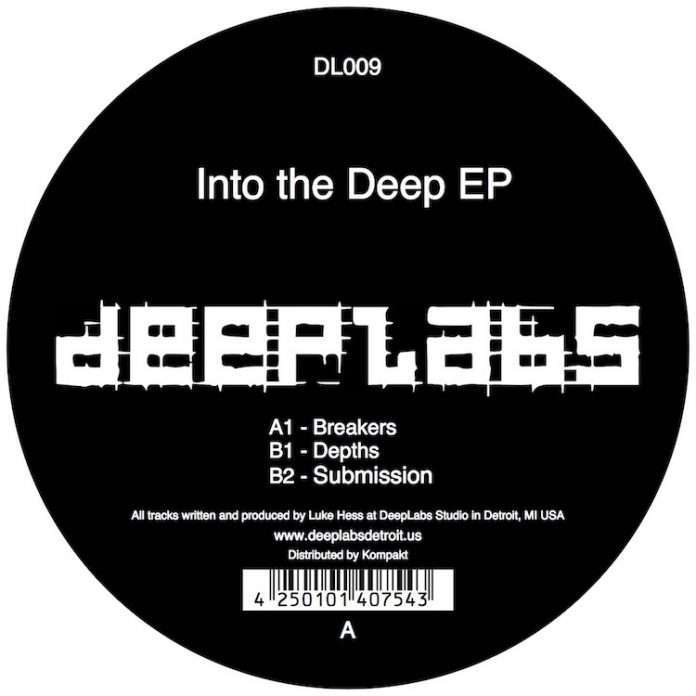 New DeepLabs Records release by label founder Luke Hess . Three functional and diverse Detroit Techno tracks with stripped down analog sounds reminiscent of the mid-90's warehouse scene.
Breakers combines a noisy Sequential Circuits Prophet 5 and Roland RE-201 Space Echo Tape Delay groove, TR-909 drum work, and a TB-303 acid line to take listeners on a lush adventure in sound. This track is meant for the storyteller DJ. Jonah 2:5 – "The waters closed in over me to take my life; the deep surrounded me." Know that God is always near, even when life is overwhelming and things seem impossible. God will never leave you or forsake you.
Depths was written using a Roland SH-101, Dave Smith Prophet 6, Vermona Retroverb, Roland RE-201 Space Echo Tape Delay, with TR-909 & Acid Labs Miami drum work. This track is diverse, it adds life to the dance floor, and takes the listener on a journey through the depths of unexplored Detroit territories. Jonah 2:3 – "For you cast me into the deep, into the heart of the seas, and flood surrounded me." We can run from God, but He is always there. He is waiting to set us free and give us true life and peace."
Submission is a bass heavy, melodic, & sci-fi electro cut, laced with analog arpeggios, field recordings of fireworks snapping across the sky, and Sequential Circuits Prophet 5 leads for a completely immersive aural experience. This track is intended to break up the monotony on the dance floor and force the listener to submit to the sound system. Jonah 3:10 – "When God saw what they did and how they turned from their evil ways, God relented and did not bring on them the destruction he had threatened." God's intention is to have a deep relationship with us; He is waiting for us to turn to Him and allow Him to lead us.
Release date:20 September 2019
Tracklist
A1. Breakers
B1. Depths
B2. Submission
https://www.facebook.com/deeplabsdetroit/