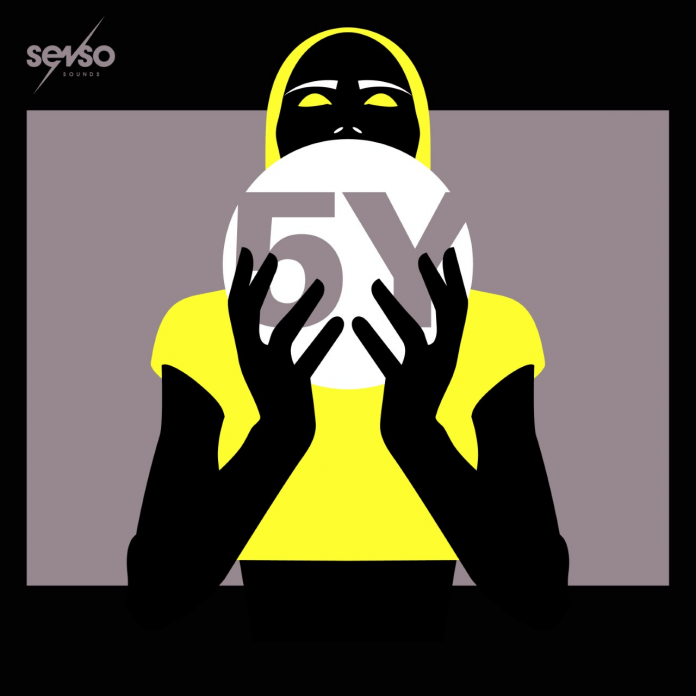 It's hard to believe Senso Sounds has only been around for five years, such is the frequency and quality of their release schedule. Now with over 50 transmissions under the belt, Oliver Huntemann's home for precision techno has set a high bar for the rest of the pack. Fittingly, the label has chosen to celebrate the 5 year milestone with a series of events around Europe, and this stellar compilation from some of the key artists around the label. 5Y Senso Sounds contains 10 new, exclusive tracks, and provides the perfect calling card for the label's ethos.
Kicking things off is label boss Oliver Huntemann with 'Concorde' – a typically taught, growling slice of dancefloor gear. The urgent-yet-funky percussion and modulated chord stabs provide the drama, a Huntemann signature that sets the tone for the rest of the compilation. Longtime Senso collaborator André Winter also brings the heat – his 'Carte Noir' is hard as nails, featuring dystopian detuned synth lines and diamond-hard beats.
Carlo Ruetz has also been a regular on the label, unleashing a string of tremendous techno heaters – matched here by his contribution 'Thunder.' Shaded (aka Skyler Taugher) also brings his A game, with a trippy, lean burner intriguingly titled 'I Got Haters'. Next up is one of Russia's top producers – Maksim Dark – another jewel in the crown of Senso. His 'Mega Pulse' is a driving, powerful track with a tripped out slo-mo vocal and a churning acidic, rave synth.
The second half of the album maintains the intensity and quality. Hidden Empire contribute 'Time Goes By', a chugging, psychedelic groover with plenty of attitude. The Brazilian Alex Stein also goes for the jugular with 'Turmoil' – a forthright banger with layers of ravey weirdness to mess with the heads of the dancefloor faithful. Hamburg based DJ and producer Hatzler goes in even harder – 'Almandin' being a tense, pressurised techno weapon.
Distale has dropped a few excellent releases on Senso previously, and his 'Hooka' doesn't disappoint either – lazer sharp beats underlie layers of melodic and rhythmic washes. Last but by no means least, Aitor Ronda from Barcelona, (a second spiritual home for Senso), provides one of the many highlights on the release. His 'Hunter Moon' is both subtle and devastating in equal measures – a fitting testament to the Senso sound.

Tracklist
01. Oliver Huntemann: Concorde
02. André Winter: Carte Noire
03. Carlo Ruetz: Thunder
04. Shaded: I Got Haters
05. Maksim Dark: Mega Pulse
06. Hidden Empire: Time Goes By
07. Alex Stein: Turmoil
08. Hatzler: Almandin
09. Distale: Hooka
10. Aitor Ronda: Hunter Moon
https://www.facebook.com/sensosounds/