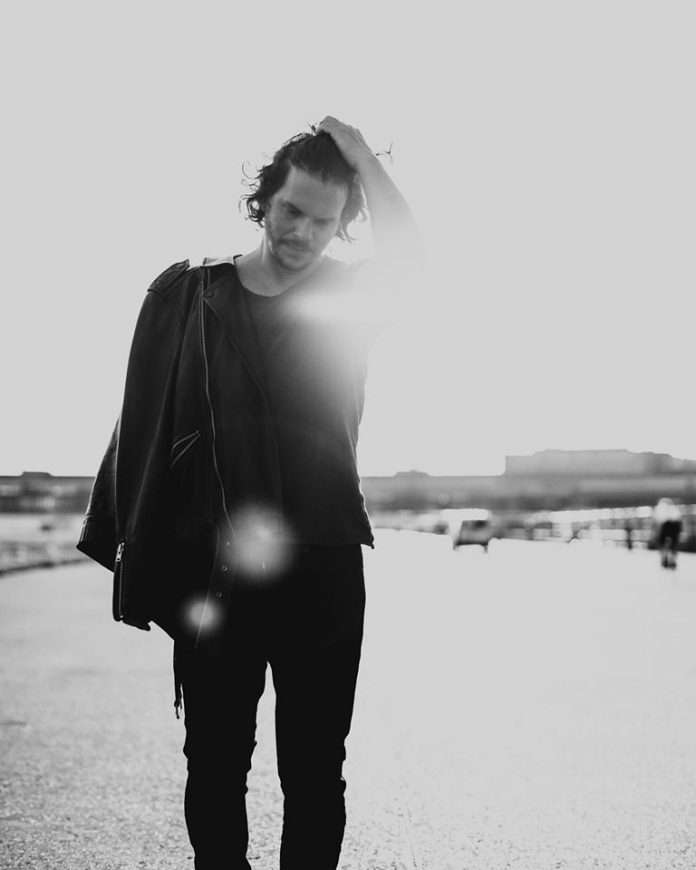 Ro Bergman releases his debut EP New Horizon via Bergman Music. The EP was produced by Niko Stoessl (Dave Gahan, IamX, NIHILS, Motoboy) and composed by Ro Bergman and Niko Stoessl.
Originally from Salzburg but now residing in Tirol Kitzbühel, Bergman is a former model and professional horse rider. His family encouraged him to become involved in music, and he played in a high school band as a teen. He then went on to study music at Mozarteum University in Salzburg.
His travels have influenced his music greatly, and his sound carries pieces of the diverse cultures he has experienced. However, the pull towards his native Austria always brings him home to write, compose and record. Bergman's unique blend of indie-rock draws inspiration from acts such as Beck, Bon Iver, Fink, The National and The Verve, but his sound pays homage to these artists without emulating them.
New Horizon is an impassioned offering, filled with juxtaposing moments of fresh optimism and deep introspection. The songs are well-tempered with raw emotion, making this one of Bergman's most personal, sanguine releases. His vocals rise up from the stream-of-consciousness flow in a friendly rivalry with the illuminating instrumental arrangements, crooning words of growth, encouragement and fulfilment.
It is clear that New Horizon is a mosaic of experiences drawn together into one remarkably cohesive whole – like a breeze from across the world, rather than a suitcase of souvenirs. His charm lies in his ability to create a sound familiar yet totally unique, drawing parallels to Tame Impala, Foals, Local Natives and Chet Faker.
Ro Bergman gives some insight into the EP, "I took time for myself to create my debut EP. New Horizon is about taking chances, about accepting change and about being courageous enough to trust and follow your own intuition. Every song is sort of friend, a part of my diary, a baby and a document of a period and specific feeling of my life."
New Horizon EP Tracklist:
1) Horizon
2) Clouds
3) All we are (Listen ConnectFM Special)
4) Choose
5) Sunrise



https://www.facebook.com/robergmanmusic/