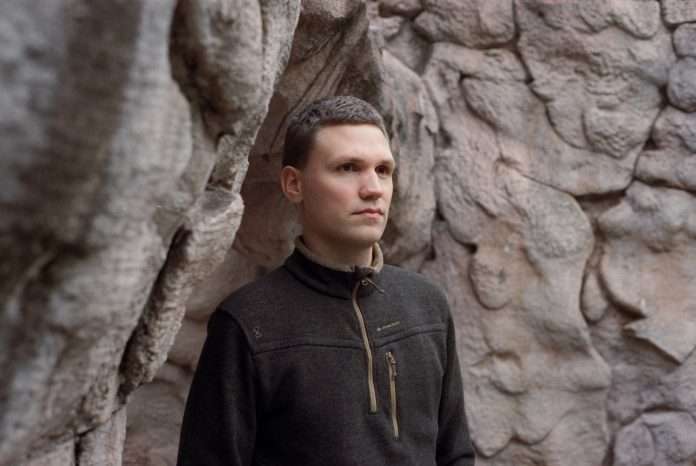 Kasper Marrot and Alfredo 92 are proud to present another debut for Axces Records. Following the DJ Popmix release, Alfredo92 stands up to deliver the third addition to the evolving soundscape of this Copenhagen based imprint. A long-time collaborator with co-founder Kasper Marott, Alfredo92 has so far set the direction of Axces Records and with the Helfand EP, he adds a fresh and experimental layer to the sound that defines the DJ sets of the founding duo.
The A-side kicks off with 'Mimis', an explorative bass-driven track with crisp snares and bubbling synthesizers, ready to take on any soundsystem that can handle it. Next up, title track Helfand combines experimental sounds, rhythms and textures into a mystical sonic adventure. Fast detailed drum-programming makes it a track both suited for house-heads and techno-stompers. On the flip, the first cut is Adax_pcp, a hypnotic club belter that further explores complex pulsating outernational rhythms. Sealing the deal is Scalex, sending the listener on a voyage of twisted futuristic dancehall.
"The tracks on this EP actually goes back a couple of years. Only Mimis was produced recently. But with all of them, I have tried and tested them on the dancefloor. Mimis and Adax_pcp are produced directly with the dance floor in mind, whereas Helfand and Scalex are leaning towards the edge of what a dance floor can handle. I wanted them to be a bit awkward and not something you can hear any DJ play at any given time, to be honest".
If you haven't entered the world of Alfredo92 through a DJ-set yet, you are in for a treat when you get to do so. Axces 3 works as an entry point into his special and unique musical universe, with much more to come.

Alfredo92 – Helfand
Release Date:February 10th
Formats:Vinyl, Digital
Track List:
A1. Mimis
A2. Helfland
B1. Adax_pcp
B2. Scalex

https://www.facebook.com/axcesrecordings/