The track 'Bias' sat at the heart of Floating Points' 2019 LP Crush. In a way, 'Bias' is the rest of that record in miniature – beginning with a flush of chirruping synths, the tune eventually develops into a kind of organic IDM number that comes off like a mutant Four Tet encroaching on jungle.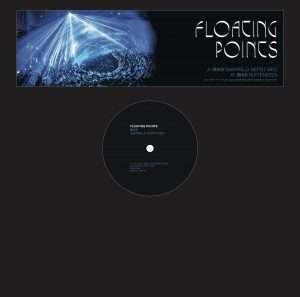 Those wishing to eke more juice out of that sparkling original arrangement should head to the track's extended mix – the breakbeats roll for longer at the back-end here, making it ideal for DJs who are looking for a long outro to mix out of. However, the most eye-catching track here is surely the near-eleven-minute 'Mayfield Depot Mix'. In its title's evocation of industrial space, 'Mayfield Depot Mix' nods to the kosmische-techno hybrids that Craven Faults has been releasing over the past couple of years. While there is certainly a shared moodiness between Floating Points and Craven Faults here, the latter artist has never made anything quite as driving as this – particularly the track's acidic middle third.

Floating Points spins out Crush highlight 'Bias' into two different mixes on this new single. The resulting record contains some of the liveliest dancefloor creations we've heard him make for some time.
Preorder at Bleep
https://www.facebook.com/floatingpoints/