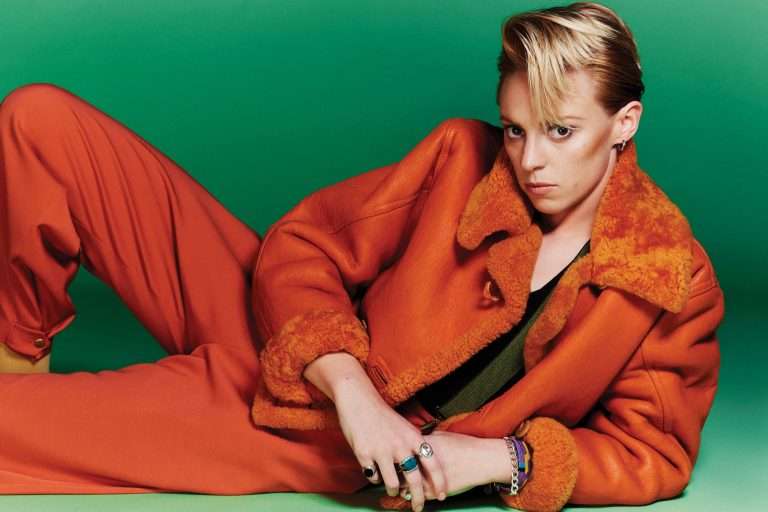 La Roux has today launched a surprise remix of new single 'Automatic Driver' featuring Tyler, The Creator. Elly recently released her critically-acclaimed third album 'Supervision' (her first in five years), with the alternative version of 'Automatic Driver' reuniting the pair following Elly's appearance on Tyler's Grammy-winning latest album, 'IGOR'.
The soulful, disco groove of 'Automatic Driver' is taken into predictably-unpredictable territory by Tyler, The Creator, casting the breakup track in a thrilling new light. "We asked Tyler if he would rework/remix something, and he agreed," says Elly. "But we weren't sure until very recently whether he had been working on it or not. And then I got sent the track, and loved it immediately. It felt like he had reached into my brain and rearranged it but in a way I almost preferred. That's pretty rare."
La Roux's third album, 'Supervision', is a welcome return to the spotlight for one of British pop's true trailblazers. Disarmingly candid but typically infectious, it's a record which Elly dreamt-up, wrote, played and produced from her kitchen in Brixton She finished things up with producer Dan Carey, before setting up her own label – Supercolour – and returning with brilliantly-technicolour first single, 'International Woman Of Leisure' (a personal manifesto, in many ways, about not taking anymore shit).
As a young artist who has already – after all – won a Grammy, a BRIT, been nominated for the Mercury Prize, and helped reshape music as we now know it with global hits like 'In For The Kill' and 'Bulletproof', La Roux has seldom sounded more gloriously at ease as she does on 'Supervision'. From the tropical escapism of 'Everything I Live For' to the affecting, revelatory 'Gullible Fool', her 'Supervision' may have been hard-earned, but few can see modern pop quite like La Roux.
Following a rapturously-received return to the live arena (including two intimate shows at London's Fabric) La Roux's rescheduled live plans will follow in due course.

https://www.facebook.com/laroux/