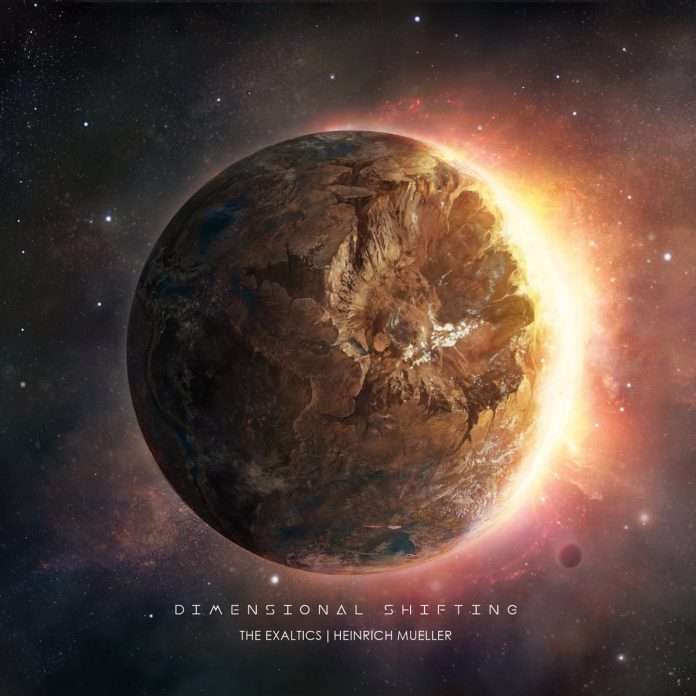 Microwave Photon taken from 'Dimensional Shifting' LP by The Exaltics / Heinrich Mueller out 29 June on Solar One Music.
Four years after their almighty collaboration on 'Project STS-31 (Hubble Telescope Series Vol.3)', Solar One Music's cofounder Robert Witschakowski and half of Dopplereffekt duo Gerald Donald, return with another cosmic album of their instantly recognizable trademark.
Featuring ten detailed and luminous cuts of beautifully crafted emotional music, with deep narrative over tough machine groove, the opus takes you on a moody trip across craggy soundscapes made of abrasive tones, crossing the red line between tight-strapped melodic waves, subaquatic underground electro, and intricate structures. Expect nothing but stripped down layers mixed with chunky synthetic bass lines and stellar melodies over pounding 808 drums on this future classic tinted with nostalgia.
Built as a journey through unknown territories, the much anticipated 'Dimensional Shifting' oscillates between moments of bravery on the dancefloor and moody sequences, keeping intact the aesthetic signature of the Jena-based electro emissary and the legend from Detroit.

Track Listing:
A1. Temporal Matrix
A2. Hologram Universe
A3. Signal Filtering From Interstellar Noise
B1. Encoder
B2. Time Aperture
C1. 3.26 Parallax Seconds
C2. Search For Artificial Intelligence
C3. Dimensional Shift (Feat. Paris The Black Fu)
D1. Microwave Photon
D2. Closing Of The EPR Bridge
Connect Artist, Label, Support
http://www.facebook.com/TheExaltics
http://www.facebook.com/SolarOneMusic
https://solaronemusic.bandcamp.com/album/dimensional-shifting