Bristol-based cousin's Alfie & Billy Goffey aka Cousn are pleased to announce a new publishing deal with Al and Billy Webber's new publishing joint venture with Kobalt, which will see Cousn join forces with The Other Songs huge existing pool of creative song-writing talent.
"Cousn are exactly what the electronic music scene needs right now. They're true artists making timeless music and working with them inspires us daily. It's also fantastic to work alongside Alison Donald, Kenny McGoff and David Wille at Kobalt, and Cousn's managers Ed Karney & Isla Fabinyi at GRADE Management. Big-up the newest members of the The Other Songs family!" Alastair Webber
"Cousn (Alfie & Billy) are modern day rockstars. The boys have lit up the underground DJ circuit in recent years and constantly push boundaries in their production and songwriting." Billy Webber
As their name suggests Cousn are brothers-from-a different-father, who have been inseparable best friends since birth. Growing up in close-knit musical families Alfie and Billy were drawn to music from an early age, playing guitar, bass and drums in various bands before getting into dance music in their early teens. They decided to form Cousn and start producing electronic music after a formative trip to Glastonbury when they were sixteen years old. Describing their sound as an eclectic mix of techno, house, acid, breakbeat and punk, they have spent the last six years honing their craft in the studio and amassing a wide array of original productions and unique edits, including their breakout track 'Juggle' (named Pete Tong's 'Essential New Tune') their much-vaunted 'Brain Ticker' last year, and their most recent release 'Ritual' which is currently sitting on nineteen Spotify playlists. Here's what they had to say about joining forces with The Other Songs:
"We're so pleased that we've signed a publishing deal with The Other Songs. We've been good friends with the Webber brothers for several years and they have always been super supportive of our music right from the very beginning, before we even started releasing music. When they started their new publishing venture with Kobalt this was of immediate interest to us. As a company 'The Other Songs' represent everything that we stand for as artists: they are DIY, super-creative, hands-on, disruptive-yet-approachable. We are so genuinely excited to see what we can create in partnership with them and Kobalt. On a totally superficial level you've also got Alfie & Billy (cousins), joining forces with Al & Billy (brothers) who have a publishing company with Kobalt, whose offices are on 'Cousin Street' in London… you couldn't make it up… the stars are clearly well aligned on this one!" Alfie & Billy Goffey
Founded in 2017 by brothers Alastair and Billy Webber, former A&Rs at Island Records and Warner Music respectively, The Other Songs is a music company with songwriters at its core. Set up with Sophia Humphreys (COO, and also of Island Records), The Other Songs was initially a regular night for upcoming and established songwriters to perform and collaborate, and it has since grown exponentially. Showcasing pure song-writing talent, new and established, the event allowed songwriters to connect with professionals from TV, film, record labels, producers and writers, and there have since been over 20 events with appearances from the likes of Nile Rodgers, Cathy Dennis, Joan Armatrading and Don Black.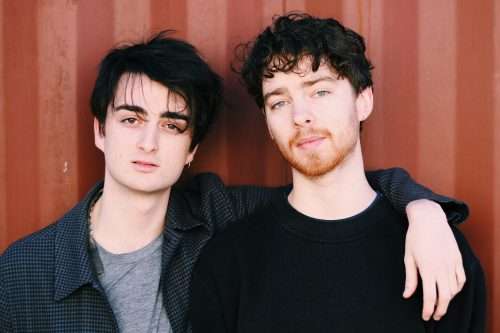 Its vision of a total song-writing network grew with the launch of The Other Songs record label and management division as well as the dance imprint Another Rhythm, fostering a new generation of world-class DJs and producers. In 2019, The Other Songs expanded into publishing songwriters and struck publishing partnerships with Kobalt and Wasted Talent to further develop its roster.
Alongside recent signings including rising DJ duo COUSN, Ren, Quarry, Mabes and Tibasko, The Other Songs had its first major hit in 2020 with Endor's top 10 track 'Pump It Up'.
Continuing to support artists and songwriters, even in the most difficult times, The Other Songs stepped up to the plate and moved its fabled event online. The Other Songs Digital Festival, unrestricted by a London location, has featured interviews and performances from Bruno Major, Jamie Cullum, A.R. Rahman, Nicole Scherzinger, producer and writer Jimmy Napes (Sam Smith, Disclosure) and many more, growing from its 120 invite-only live audience to reaching hundreds of thousands of viewers globally. Most recently, The Other Songs collaborated with the BRIT School, raising money for the education and well-being for young artists, featuring interviews and performances from the likes of Nile Rodgers, Andrew Lloyd Webber, Imogen Heap and Leona Lewis.

https://www.facebook.com/cousnuk/