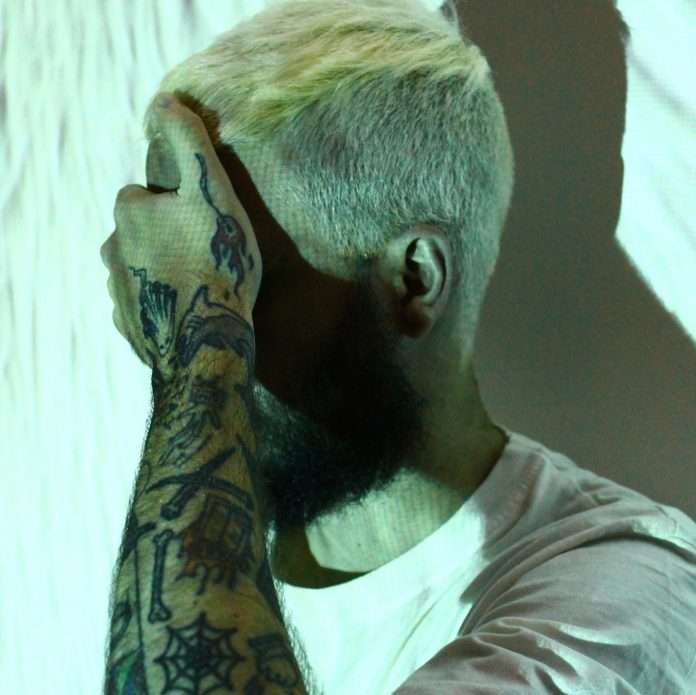 Mestizo, from Fathom EP by OKRAA, out 30 October on Shadow Puppet
After 4 years, London based Colombian producer OKRAA is back with a new EP.
His sound on this work has evolved, taking the Colombian rhythms imprinted on his DNA to the language of Electro. With artwork by Leopards (celebrated design studio from Bogotá), OKRAA aka Juan Torres Alonso, has created an EP based on the concept of emotional duality. An exploration of the different layers our personality has as humans. A dual perspective that represents the inevitable difference between someone's personality when alone vs the face they show to the world outside their household.
For the composition, Torres decided to stay away from computers and Digital Audio Workstations. The EP was recorded live with an MPC + numerous synth modules, reflecting the sound of his live performance. Thumping electro blends with cununo samples and dazzling synth lines to portray a sonic representation of Magical Realism. A journey that can feel at times as an anxiety attack, but then as a lush dream too.


Tracklist
1. Psique
2. Mestizo
3. Almas
4. Borrosa Bogota
5. Fathom
Fathom EP is dropping on Shadow Puppet. It will be available on a limited edition cassette tape, and on all digital record stores.
Connect Artist, Label, Support
https://www.facebook.com/okraaofficial/
https://www.instagram.com/okraa_/?hl=el