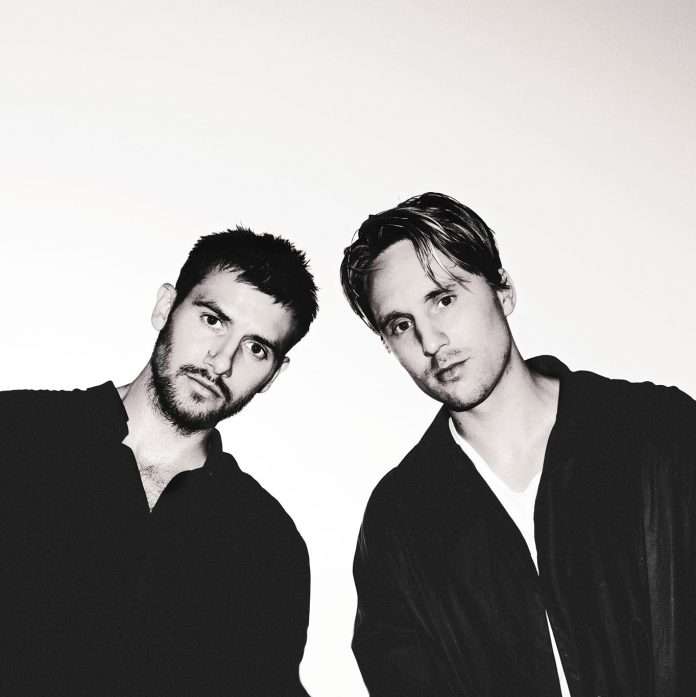 Emerging Swedish DIY-duo Vola Tila release the "Forget That I Love You" dream-pop single. The cinematic saga shimmers in an ethereal haze of two people letting go of each other. It's off the album, Soon, due out in early 2021.
"This song somehow reflects our thousands of questions about who you really are, and what really remains if you are forced to let go of all that? When we found the chorus, we could loop it for several days and just live in that nostalgic feeling. There is so much sadness in there, but also hope to be on the way," says Vola Tila.
Listen now Vola Tila's"Forget That I Love You" #ConnectFm w Special ID

Crystalline clarity invades the sentimental storyline through trademark Scandinavian melodies and depth of inner exploration that only the long dark Swedish winters could provide. Johannes Henriksson's cavernous vocals simultaneously indict and reach for that lost love with the lyrics: "You're a fraud / And you know it too / Everything you touch / Breaks in two / You're a fraud / But it feels alright / Cause you're not alone / Cause I'm on your Side." Mellow synths introduce an emptiness that eventually gives way as upbeat drumbeats and Richard Andersson's melodic falsetto explores an unrestrained hopefulness in the midst of surrender.


About Vola Tila
After years spent hitmaking for major artists, including US electronica outfit Passion Pit, Swedish songwriting and production duo Vola Tila released their acclaimed debut EP 'Personality Apocalypse' in 2019 in collaboration with Sonic Boom (MGMT, Beach House, Panda Bear) and Charlie Storm (Håkan Hellström). Both hailing from the Swedish west coast, Johannes Henriksson and Richard Andersson met in 2013 and have spent almost every day together in the studio since. After spending years writing and producing for other artists, they were left with a feeling of emptiness and a desire to dedicate themselves to the music they really craved. In April 2019, they debuted as Vola Tila with the single "New Behaviour."

Stream/Follow/ Vola Tila's"Forget That I Love You" Heartbreaking Playlists

Connect Vola Tila
https://www.facebook.com/volatilamusic
https://www.instagram.com/vola_tila/