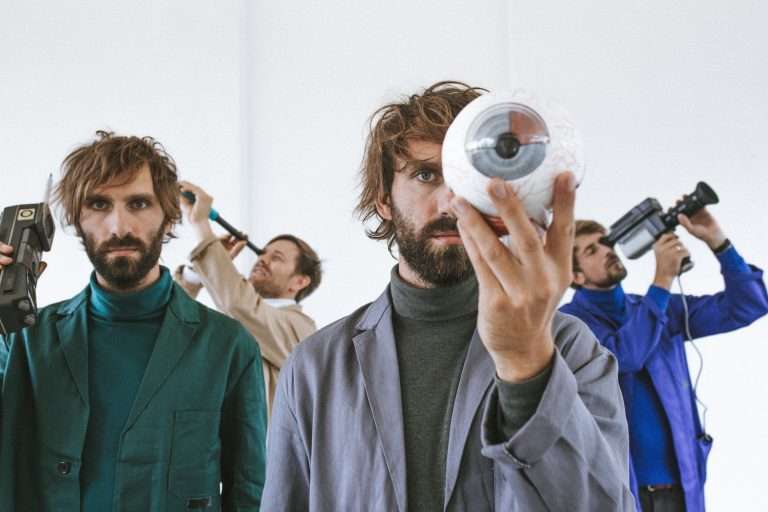 German brothers Matthias and Michael Rückert give another taste of their upcoming LIONLION album, Perspective, with new single, What Remains.
"In the face of great professional uncertainty as artists and the question of relevance, we are challenged more than ever to look at what we can control" – Matthias
The What Remains visuals embark on a seemingly complex mission to search for meaning and the connection of existence. The single moves confidently through genres touching on everything from Hip Hop to Krautrock. These genre transcending sounds are also heard on the previous two singles of 2021. Sidewalk and Much ado about Nothing also orbit the ideas of perspective, a theme which gives the name of their upcoming album.
In the video for What Remain, LIONLION push their creativity taking influence from MC Escher's paradoxes. The Rückert brothers go against the laws of nature in a time-bending quest to reunite the characters of their gripping video. Shot in the modernist-industrial Eiermannbau, the location is the perfectly surreal backdrop to the message of the single the pursuit of plausibility and knowledge.

With Perspective due to be released later this year, What Remains offers a perfect taste of the ethos of the album. A single which radiates creative confidence using the brother's similarities and differences to create fine tuned songs with outlooks on the world.

https://www.facebook.com/lionlionmusic