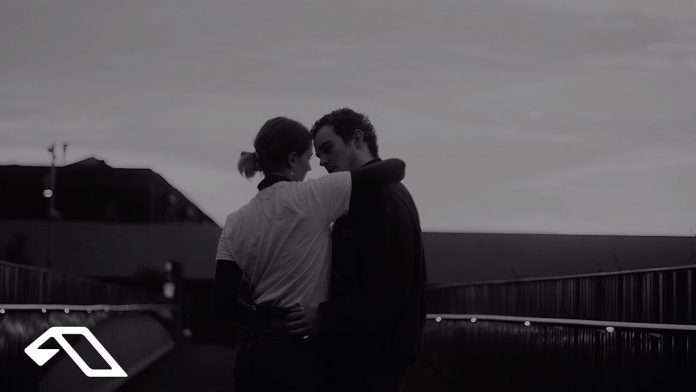 Anjunadeep welcomes Alan Fitzpatrick to the fray for his debut release on the soul-brimming imprint. Alan Fitzpatrick 's decorated release catalog and steadfast come-up outshone the underground techno diaspora, placing him firmly on the world stage as a headline artist garnering international reverence and undeniable industry support.
A new sound has emerged from Fitzpatrick's sonic palette; broader in its range and rooted in experiments with more soulful or deeper influences from across electronica, breakbeat, dub, and house. A sound that sits comfortably among the rich, depth-charged records being released by the aforementioned Anjunadeep.
'Warning Signs' is the collaborative effort of both Fitzpatrick and Lawrence Hart, the pair's debut with the label is a twisting house menagerie with dazzling and thought-provoking sound design. The arrangement rises with groove-stricken drum programming and interweaving atmospheric details, sub-atomic bassline stabs walk hauntingly beneath the composition's main body.


Every element fluently communicating with its counterpart is what makes this track truly special, appearing to breathe and fluctuate as the melody opens up alongside a flurry of hi-hats and hypnotic vocal hooks. "I first heard Lawrence's voice in 2015, when I received the promo of 'Call It Love' by George Fitzgerald. I was immediately blown away" says Alan.
Moonlit arpeggiators will carry the record into a crescendo of paradisiacal strings and warping low-end frequencies, the pair have cultivated the perfect antidote to a year without clubland as we wish our progression back to normal life can be as starry-eyed as this arrangement.
"Warning Signs is about the importance of vulnerability and how it allows people to connect. In holding back your emotions you might think it makes you stronger but in reality, it's what leaves you feeling alone" adds Lawrence.
https://www.facebook.com/officialalanfitzpatrick