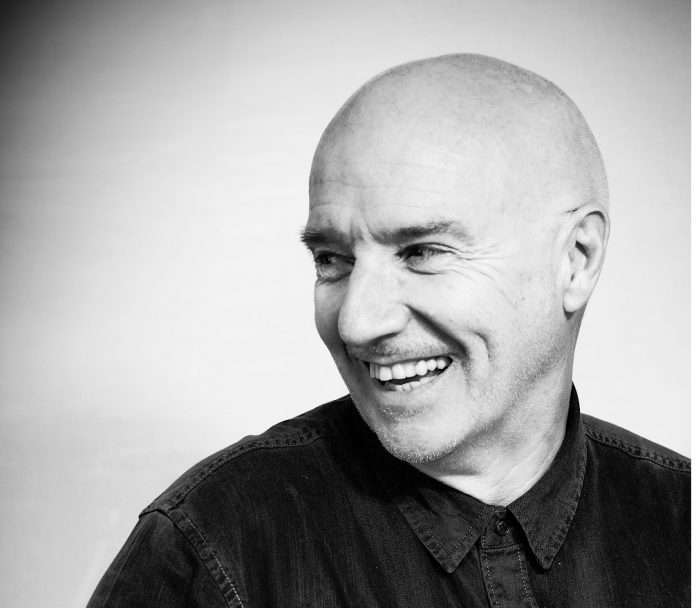 Band Electronica (feat. Midge Ure) Das Beat, out 08 October
Electronic icons from across the ages come together to contribute to a stunning new package that features Grammy winner Midge Ure and cult house artists Ame on a record inspired by legendary Kraftwerk drummer Wolfgang Flür.
This project came about when Midge Ure was performing with his group Band Electronica in Dusseldorf in 2020. Wolfgang Flur was in the audience and later asked Ure to join a new project he was working on. A few days later, with thoughts of Wolfgang's pioneering electronic drumming, the role Dusseldorf has played in the scene, and the beat which makes the world move, Midge Ure wrote 'Das Beat'. Whilst Wolfgang went on to record his own version of the song for his LP, Ure laid down 'Das Beat' with Band Electronica in its original form.

Ultravox and Visage legend Midge Ure played a pivotal role in the world of electronic music and here gives credit to those that inspired him, Wolfgang Flür among them. Says Midge of the new record, "'Das Beat' is a nod of thanks to the people who created the inspirational sounds and music I heard in the clubs in the late seventies and early eighties."
'Das Beat' is an archetypal piece of European electronic music. This superb single nods to the heritage of the genre through the proudly stark synth sounds of the 80s, right through electro-pop and modern techno. The clean, crisp vocals nod to Midge's knack for pop songwriting as they muse on the enduring appeal of electronic beats. Finishing it in style are the sleek Kraftwerk-esque melodies that are filled with a subtle sense of hope.
Remixing the record is German duo Âme. Kristian Beyer and Frank Wiedemann have fomented their own deeply emotive house sound over the last 15 years. They run the influential Innervisions label and constantly drive the scene forward with their widely-influenced sounds, whilst bringing DJ and Live sets to the world's best events. Their excellent remix fills out the sound for the club, with chunky broken drums bouncing beneath visceral acid, big hits locking you into the groove and a vocal that brings a standout retro-future flourish. The remix also comes with an alternative 'Dub version'.
'Das Beat' is a historic coming together of three vital pioneers of electronic music. The single 'Das Beat' drops on 8th October, with the remix available from 29th October.

https://www.facebook.com/midge.ure