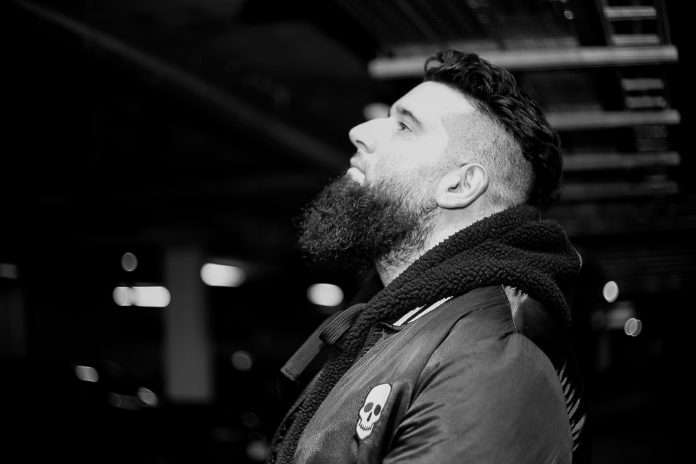 London based / Paris born BIG DOPE P is making bass fuelled waves, emerging as one of Europe's premier DJ's and producers in this field, he has toured worldwide & worked with some of the biggest A-list casts from across the board of dance music & rap like Basement Jaxx, Kaytranada, Duck Sauce, Rustie, Pusha T, Todd Terry, Maya Jane Coles, Lil Wayne, Todd Edwards, DJ Sliink, Ryan Hemsworth, Crookers & many more.

He co-founded the infamous MOVELTRAXX imprint when he was 16 which releases the best Footwork, Ghetto House & Jersey Club Music since 2007 with records from DJ Earl (Teklife), Paul Johnson, Traxman, DJ Rashad or DJ Tameil to name a few. Dope P also released on other prestigious labels like Fool's Gold, Ed Banger, LuckyMe, Nervous, Ninja Tune, OWSLA or Local Action.
After a string of successful EPs & singles, Dope P announced "MEHLISH" ("Don't Worry"/"It's OK" in Arabic) his debut album. It features collaborations with TT The Artist, DJ Slugo, Karlito (from legendary french rap band Mafia K1 Fry), Mighty Mark, DJ Jayhood, Feadz and more with always that instantly recognisable BIG DOPE P sound with influences from Chicago Ghetto House to French Hip Hop via Footwork, 80s Funk & US/UK rap.
"I wanted to bring something fresh to the table while still having a body of work that related to what I had previously released. This album is about beating the odds and having fun no matter what life throws at you and is dedicated to everyone who supported us since we started Moveltraxx, from the close friends we tragically lost, to the incredible moments we had touring around the world." Big Dope P

Big Dope P – Mehlish
Release date: 12th November 2021
Track List:
01. Mehlish
02. RDT (feat. DJ Jayhood)
03. Jump Out (feat. TT The Artist)
04. After All We've Been Through
05. Pandora (feat. Ana Khan)
06. Haneda
07. Throw (feat. Mr Mozaphanka & DMP)
08. Ugly (feat. Mighty Mark)
09. Work Move Shake (feat. DJ Slugo)
10. Diaphane
11. Demi Lune (feat. Karlito de la Mafia K'1 Fry)

https://www.facebook.com/bigdopep/
https://www.instagram.com/bigdopep/