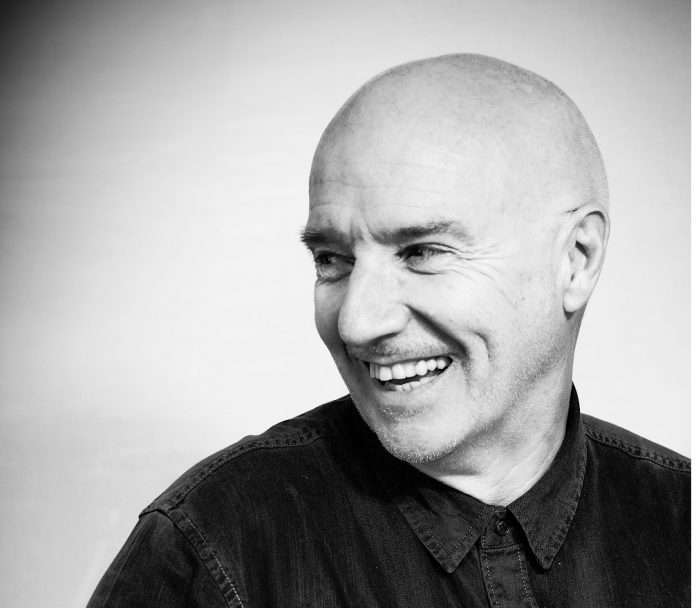 Electronic icons from across the ages come together to contribute to a stunning new package that features Grammy winner Midge Ure and cult house artists Ame on a record inspired by legendary Kraftwerk drummer Wolfgang Flür.
This project came about when Midge Ure was performing with his group Band Electronica in Dusseldorf in 2020. Wolfgang Flur was in the audience and later asked Ure to join a new project he was working on. A few days later, with thoughts of Wolfgang's pioneering electronic drumming, the role Dusseldorf has played in the scene, and the beat which makes the world move, Midge Ure wrote 'Das Beat'. Whilst Wolfgang went on to record his own version of the song for his LP, Ure laid down 'Das Beat' with Band Electronica in its original form.

Remixing the record is German duo Âme. Kristian Beyer and Frank Wiedemann have fomented their own deeply emotive house sound over the last 15 years. They run the influential Innervisions label and constantly drive the scene forward with their widely-influenced sounds, whilst bringing DJ and Live sets to the world's best events. Their excellent remix fills out the sound for the club, with chunky broken drums bouncing beneath visceral acid, big hits locking you into the groove and a vocal that brings a standout retro-future flourish. The remix also comes with an alternative 'Dub version'.
More here
Listen to Band Electronica (feat. Midge Ure) – Das Beat on Electronic Tracks of the Month Dubiks playlists


https://www.facebook.com/midge.ure