Today, self-described "Retro Futurist Dream Rock" (but you can call them psychedelic-pop) group Spaceface announced their new album Anemoia, out January 28 via Mothland. Along with the announcement, they shared their newest single + video "Long Time (ft. LABRYS)," a dazed-out indie pill dancing on the fringe of post-disco. Penny Pitchlynn (BRONCHO, LABRYS) assumes lead vocal duties, contemplating life choices and alternate realities amidst a blissfully breezy soundtrack.
"It's about that dreamlike state of wondering where you could be in your own life if you had just taken that left down the other road instead of taking a right," founding member Jake Ingalls (formerly of The Flaming Lips) says. "It's this inescapable feeling that sometimes you've slipped into an alternate reality without realizing and you think, 'My god, is this my life? There's another one for me out there.'" The offering today follows a slew of previous singles, namely "Happens All The Time", "Earth In Awe" and "Piña Collider", the latter featuring samples and choir vocals from actual CERN scientists.
Anemoia is the result of several months spent at Blackwatch Studios in 2019, where the band worked with producer Jarod Evans (Sufjan Stevens, BRONCHO) writing new material inspired by funk rock classics and the turn of the millennium psychedelia revival. Though it can first be perceived as a simple feat of efficient and minimalistic songwriting by Ingalls and friends — the result of slick melodies, rich arrangements, and effortlessly flowing rhythmic grooves — each spin reveals a new layer, painting a positive, if somewhat critical, portrayal of modern life. Made possible by collaborative artistry in the age of endless possibilities, the 12 song collection is both a contemplative psychedelic pop odyssey, and a hopeful broadcast from the heart into outer space.
Active since 2012, Spaceface hails from Memphis, TN and Los Angeles, CA, and includes past and current members of The Flaming Lips and Pierced. Always eavesdropping on the Universe whispering its chaotic will, the groovy bunch harnesses the transcendent pulse of the spacetime continuum into catchy songs that whirl and twirl, bend and stretch, attract and propel. Their unique alloy of dream-pop, funk rock and post-disco, charged by the Sun, ultimately shines way past our collective bedtime, akin to a glow-in-the-dark Slime Science Lab kit. The forthcoming long play is scheduled for release on January 28, 2022 via Montreal-based Mothland.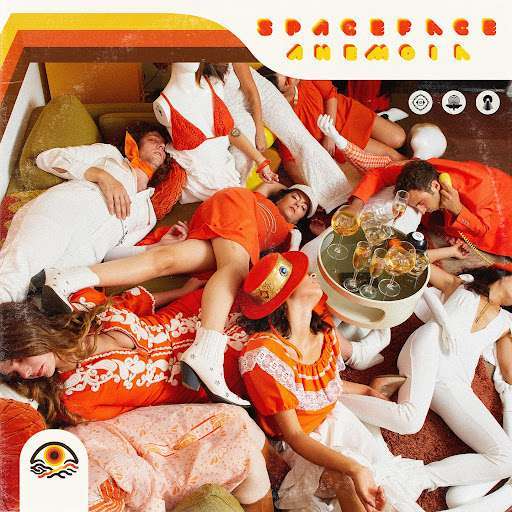 "Long Time" Cocktail
Ingredients:
1 oz Bourbon
1 oz Sweet Vermouth
1 oz Cynar (or any Amaro)
Instructions:
Stir and serve on the rocks
Garnish with Orange peel
Enjoy

Anemoia Track List
1. Universe Whisper
2. Happens All The Time
3. Rain Passing Through (ft. Mikaela Davis)
4. Piña Collider
5. Ludus Love
6. Panoramic View
7. Classic Style
8. Long Time (Ft. LABRYS)
9. Millions & Memes
10. Waiting For You
11. Jamais Vu (ft. Meggie Lennon)
12. Earth In Awe