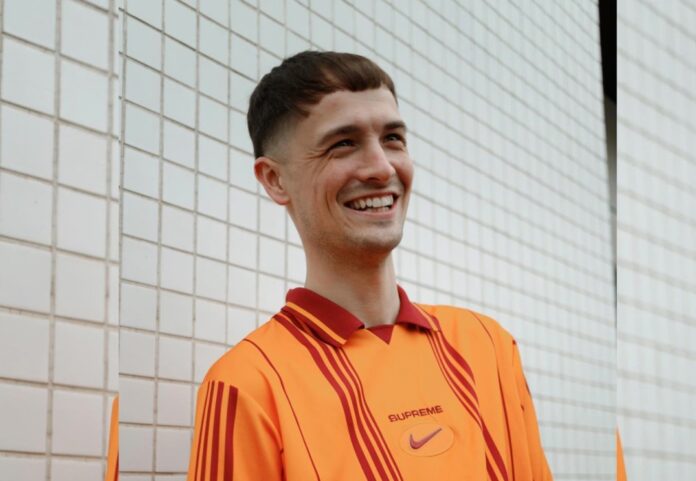 Fast-rising electronic talent Ewan McVicar debuts on Diplo's Higher Ground label with new double-single 'El Bombo / Hammertime', out now.
As the track title alludes to, 'El Bombo' is an infectious dancefloor bomb, combining high-energy rave stabs and a driving bassline with catchy Spanish vocal samples. Channelling a similar vibe, 'Hammertime' is a stripped-back big-hitter that pairs thumping kick drums with a raucous acid bassline. It follows on from recent EP 'Movin' On Over', a four-tracker on Optimo Music Digital Danceforce that included a remix from Ikonika.

"I was on FaceTime to my mate from Barcelona and I asked her to say some cool shit in her accent," Ewan explains. "She said her mates in the rave would say 'quedamos en el bombo derecho', which means 'meet me at the right of the subwoofer' in Spanish. I recorded her saying it and chopped it up in Ableton and 'El Bombo' was born!"
Scottish native Ewan McVicar is responsible for revitalising his hometown Ayr's club scene, sparking a movement that remains fervent and committed four years since it was first formed. Still a relative newcomer to the international circuit, his commitment to building a local scene, combined with his DJ skills and fearless approach to production, make him one of the most promising artists of his generation.
Bursting onto the scene with head-turning releases on seminal electronic labels Shall Not Fade, Unknown to the Unknown and Nervous Records, Ewan then dropped acclaimed single 'Tell Me Something Good', which won 'Track of the Year' at the DJ Mag Best of British Awards and BBC Radio 1 'Electronic Track of the Year'.
Releasing a record on Diplo's coveted Higher Ground imprint is the latest milestone of Ewan McVicar's unstoppable rise.

https://www.facebook.com/ewanmcvicarmusic