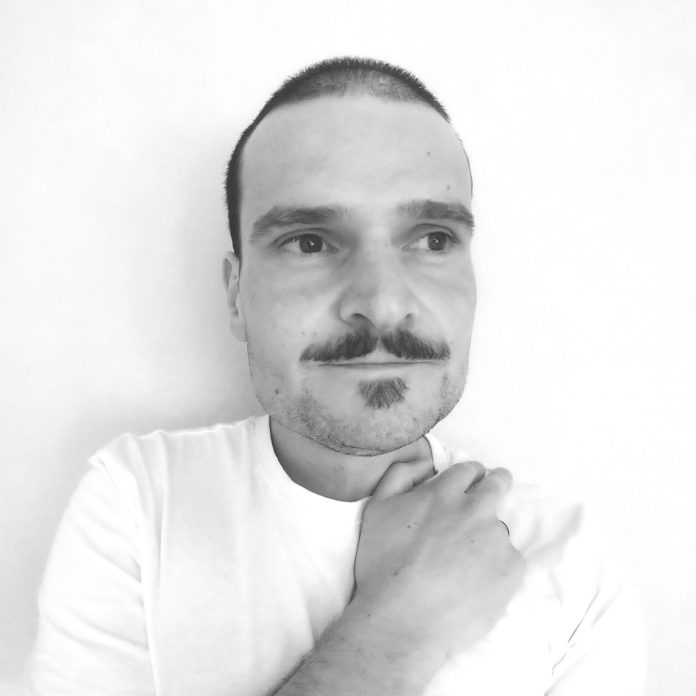 Out Of The Bounds is taken from Rico Puestel 's new LP "The Verge, The Rope & The Rooftops" out 21 October on Exhibition
"Techno. Simply Techno. The way I see it and like to hear it." is the simplistic idea behind RICO PUESTEL's new album THE VERGE, THE ROPE & THE ROOFTOPS. And that's what is delivered on this LP – 12 high density Techno productions following his highly anticipated 2021 album OBI THINE XI.
Besides the two special Electro jams OUT OF THE BOUNDS and SAVED AGAIN, all tracks deliver a coherent forward motion that have an inner connection while being able to work seperately and individually in a functional as well as special-moment-way throughout any Techno DJ set.
While there happens to be a deeper connection within, RICO PUESTEL himself recorded an album DJ mix, giving another perspective on how these tracks are intertwined.
As the opening of the CD is declaring: "This sound is relentless. It knows no stops. Standing on the verge. Climbing on the rope. Echoes from the rooftops."
Rico Puestel – The Verge, The Rope and The Rooftops
TRACKLIST:
A1 – Times Were Good (Original Mix)
A2 – By The Wayside (Original Mix)
A3 – All Uphill (Original Mix)
B1 – You're The One We've Waited For (Original Mix)
B2 – Pass On Through (Original Mix)
B3 – Out Of The Bounds (Original Mix)
C1 – The warming Sun (Original Mix)
C2 – The Cooling Rain (Original Mix)
C3 – Five Past Nine (Original Mix)
D1 – Dark And Grey (Original Mix)
D2 – Venice In The Spring (Original Mix)
D3 – Saved Again (Original Mix)

Listen to Rico Puestel's Out Of The Bounds on Techno Trip Tracks of the Week selection here or on Spotify Playlist

Connect: Artist, Label, Support
https://www.ricopuestel.com
https.//www.exhibition-ti.me
https://www.facebook.com/ricopuestel
https://www.instagram.com/ricopuestel
https://www.instagram.com/exhibitionlabel