After an inaugural edition that captured the hearts of ravers from around the globe, ION Festival bolsters its impressive lineup this September, for 7 days of cutting-edge music
Adding to an already-strong roster of incredible DJs, ION add 26 artists known for their risk-taking flair behind the decks and are sure to create a wealth of memorable moments for our 2023 edition.
The programming allows performers to stretch their limits, often playing multiple sets across the week set against the stunning backdrop of Dhërmi, a quaint coastal town on the Albanian Riviera. ION is not just a music festival but a destination holiday experience unto itself, with a parallel focus on mindfulness, cultural discovery and community. ION is a collective experience worth sharing, it offers tickets holders the chance to extend the summer, soaking up some last rays and world-class electronic music in the process running from 6th-13th September. DJs and punters alike are encouraged to become properly acquainted with Dhërmi, soaking up its unique atmosphere that includes outstanding fresh food and drink, numerous forms of wellness activities, breathtaking natural surroundings and so much more. Tickets are still available with a £75 deposit
ION 2023 welcomes a healthy mix of new faces alongside returning figures, including disco/house maestro Dan Shake, who had the Main Stage and The Canyon in raptures with his soulful selections last year; Madam X, who provided what many considered a standout set at the Yacht Club at ION 2022; the ever-evolving musical presence of Anz, who has climbed to the top through releases on Hessle Audio, Ninja Tune and her own OTMI imprint; DJ BORING, an artist who is always seeking to build on his stature within the scene, whether through his expansive live sets or no-limits DJing, and Tim Reaper, the jungle bastion who has been shaking things up with his incredible productions, propulsive sets and releases on his Future Retro imprint.
ION also welcomes Saoirse, the shapeshifting, Body Movements selector renowned for her deep digging knowledge and clinical mixing; fabric resident and Houghton mastermind Craig Richards, whose dedication to his craft and excellence behind the decks is second-to-none; minimal mastermind Margaret Dygas, who made a welcome return to releasing music last year with an outstanding EP on Half Baked, one of our music partners for 2023; Coco Maria, who brings her incredibly vast collection of music from around the globe to Dhërmi for the first time, and Adam Shelton, a key figure from last year's edition who played multiple times across the week, including a staggering closing set at The Cove to finish off the festival.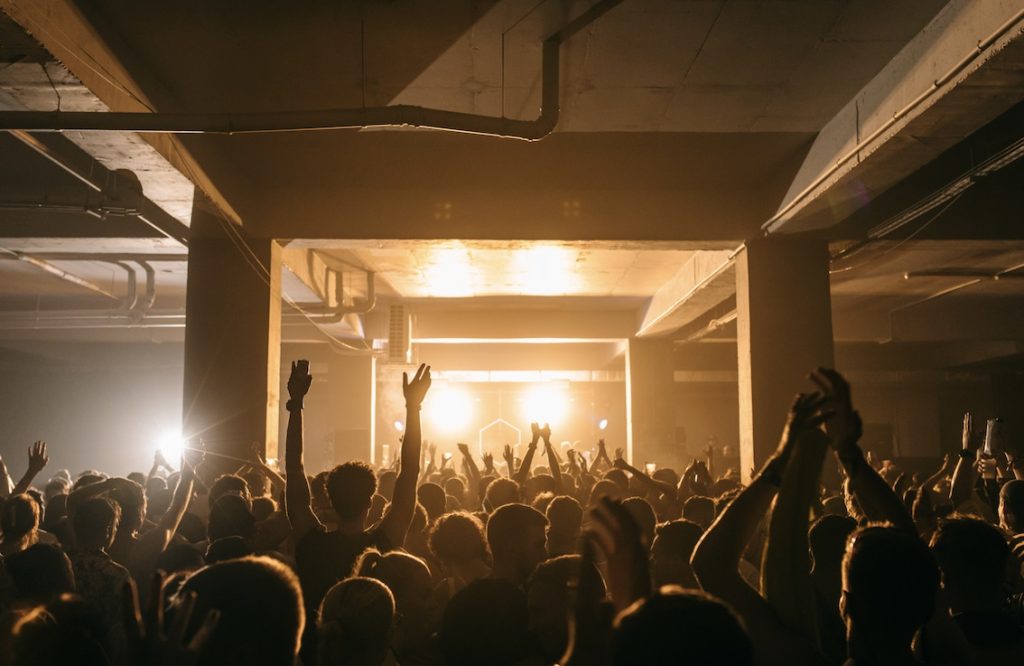 Sofia Kourtesis, purveyor of dance music that is heart-tugging and emotive, makes her ION debut alongside the energetic Juke Bounce Werk affiliate Elise; multi-faceted producer, singer and DJ Elkka; Romanian minimal maestro Raresh; elegant house selector Alexia Glensy; B.Love, whose Bizarre Trax imprint also returns; fast-rising vinyl head KT; Picnic Records mainstays Andy Luff and Pelle; Sweden-via-London singer-songwriter Shaqdi; Millie Mckee, whose soulful selections have made serious waves around the world and Ceylan Göksel, who will also join us as part of the My Analogue Journal takeover.
Further to this, 2023 also welcomes back local heroes Altin Boshnjaku, Besa M, Leo Lumezi and Gemza, alongside Leart Ramo, Pandaudio, Palo Santo Discos, Zag Erlat and Zgjim.
Joining ION on the music partner front are Keep Hush, the UK-based collective changing the game with their innovative live streams and community-focused outlook, and Servis, a Kosovo-based listening bar that pairs deep digging selectors with culinary excellence.
Jeff Gray, Promotions and Marketing Director says "We are incredibly excited to be returning to the shores of Dhërmi for the second edition of ION Festival in September. Building on the success of our inaugural year, we plan to build on our core values – Dance, Explore, Connect – through our continued dedication to a programme of high calibre underground DJs, many of whom play multiple extended sets, unique wellness and cultural experiences and integration with the budding local atmosphere of Dhërmi. It's more than just a music festival, but a destination holiday experience unto itself. We cannot wait to return for 7 more days in paradise, all soundtracked by the very best electronic music on offer."
All of these artists add to a line-up that already features some of the global music scene's brightest stars, with everything pointing towards an inspiring and rewarding week of music, wellness and culture. ION cannot wait to continue building their vision as they head into the second year, aiming for new musical horizons and connecting the dots between different styles in the process.
Address:
Dhermi, Albania

Announced Artists:
Adam Shelton, Alexia Glensy, Altin Boshnjaku, Andy Luff, B. Love, Ceylan Goksel, Craig Richards, Dan Shake, DJ Boring, Elise, Elkka, Gemza, KT, Leart, Leo Lumezi, Madam X, Margaret Dygas, Millie McKee, Pandaudio, Pelle, Raresh, Saoirse, Shaqdi Sofia Kourtesis, Tim Reaper, Zag Erlat, Zgjim
Previous Announcement:
Chaos In The CBD, Daniel Avery, Dixon, DJ Seinfeld, DJ Stingray, Francesco Del Garda, Gene On Earth, HAAi, Helena Hauff, Laurine, Nicolas Lutz, Otik, Sam Bangura, Sonja Moonear, Storm Mollison