With an enviable and seismic year behind her that was topped with a MOBO win for "Best Electronic/Dance Act", a Brits Rising Star nomination, DJ Mag award for "Best Producer" and #3 in BBC Sound Poll, kicking off with her first release of the year today, new gen junglist and inimitable rising star Nia Archives continues to reframe the jungle narrative with the intoxicating "Conveniency".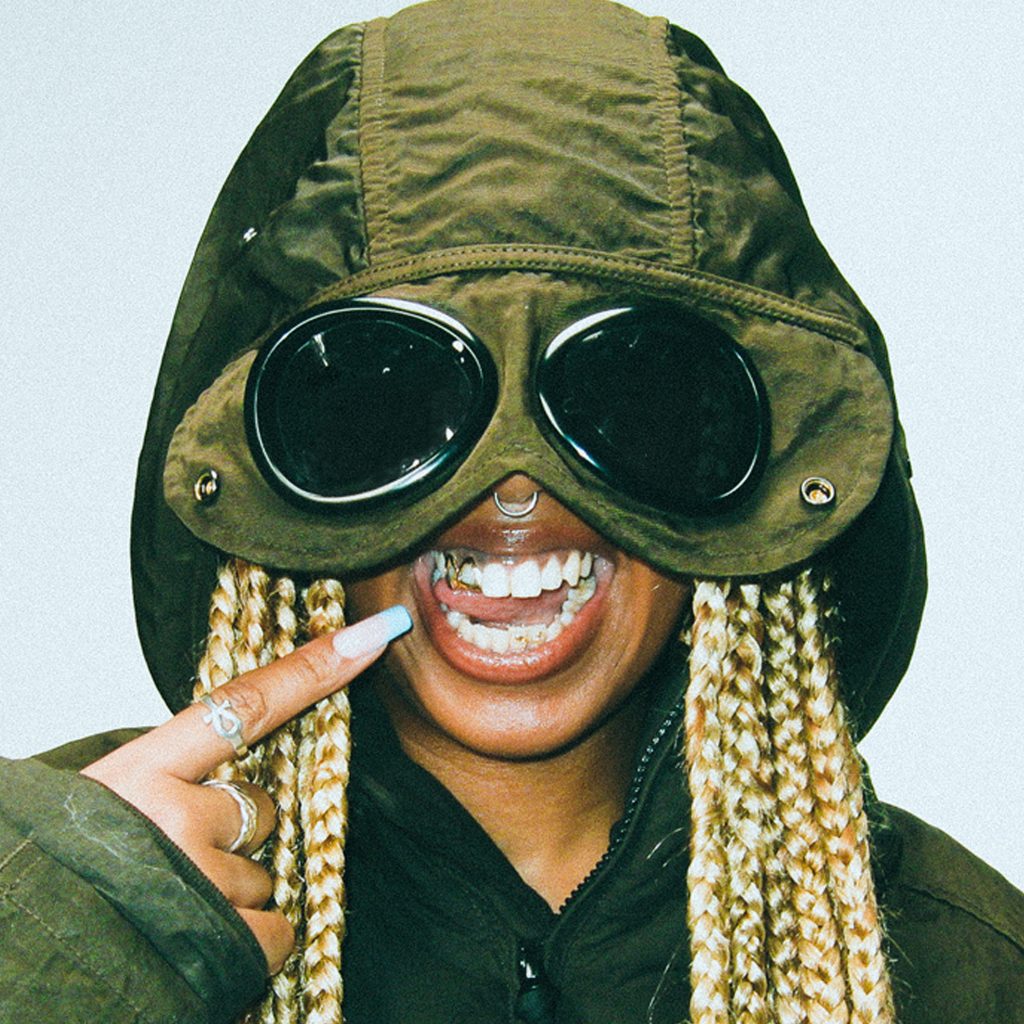 The third single taken from her forthcoming EP Sunrise Bang Ur Head Against Tha Wall out 10th March via HIJINXX/Island Records including "So Tell Me…" and "Baianá", this new mellow, indie infused single with Nia's upfront and honest lyricism taking centre stage sees her stand up for herself, exploring feelings around not being prioritised in a friendship – option #3. Always asked to be there for someone but never on her terms. The accompanying video directed, shot, edited and graded by Nia and her regular collaborator Delphino Productions sees Nia pick up the VHS cam again and depicts a bright clear day full of skating and silliness, being young and free in London. In the video, she hones in on her community as she alongside skater Josh Smith casts some of their friends and local East London skaters including Elliott Brown, Bruce Pitt, Adam Delarue and Josh Nice who also took the official BTS.*
Shedding light on the upcoming EP and the story it will tell, Nia shares:
Sunrise Bang Ur Head Against The Wall is that feeling when you've been at an afters and you're in someone's kitchen… there's all these thoughts running through your head, the sun comes up and it's the most disgusting feeling ever with an element of bliss at the same time. All you wanna do is bang your head against the wall and teleport home. Across the EP I'm broadly talking about growing up as a person, reaching new levels of maturity, love and loss, rejection, estrangement, the come up and the come down. It's the most exciting project I've made yet and it's a window into the future and the kind of artist I wanna become. It's six tracks with six different moods soundtracking the recent chapter in my life.
Nia Archives "Sunrise Bang Ur Head Against Tha Wall" PreSave Here
UK/EU Tour Dates
Thu 16 March, London – The Cause
Fri 17 March, London – The Cause
Sat 18 March, Manchester – New Century Hall
Thu 23 Mar, Brighton – The Arch
Fri 24 March, Amsterdam – Parallel
Sat 25 March, Berlin – Trauma Bar und Kino
Thu 30 March, Paris – Hasard Ludique
Fri 31 March, Glasgow – King Tut's
Sat 1 Apr, Dublin – The Workman's Club
Photo Credit: Fin Flint
Follow
https://www.instagram.com/archives.nia/