Acclaimed composer, producer and electronic musician Mark Barrott has a new album dropping this April via Reflections, the new imprint from the Anjuna family, and it's a full departure from anything he's written before, partly because he was writing to moving picture.
Towards the end of 2019, he had been working so relentlessly as a record producer for artists such as South African DJ Themba and the late Virgil Abloh, that he developed Repetitive Strain Injury, and was forced to take time off, and it was during this down-time he received an email from a director asking him to write the score for his new documentary, 'Jōhatsu… the art of Evaporation'. 'Jōhatsu' refers to people in Japan who purposely vanish from their established lives without a trace. This phenomenon can be seen all over the world, such as the United States, the UK, and Germany. However, it is likely more prevalent in Japan given certain cultural factors.
There is a general perception in Western countries that we have more missing persons in Japan than in the rest of the world, thanks to the media coverage about Japan in the West, but Japan has become widely known for the excessive number of people who have vanished – reportedly 100,000 a year. They are often driven by shame and hopelessness, leaving behind lost jobs, disappointed families, and mounting debts and it's been there for centuries, since the Samurai and Bushido. If you lose your job in the UK, you might avoid going to the pub for a month, but in Japan, you may well want to disappear. Some take their own lives, while others decide to simply… evaporate. Jōhatsu refers to these people who decide to purposely disappear, leaving their lives they knew behind without a trace. Some of these people go through the process of paying a company for a totally new identity and life. Those who do it will disappear permanently, moving to another part of the country or the world. 'Jōhatsu… the art of Evaporation', shadowed a Japanese man as he went through this exact process, paying a contractor to help him vanish, moving from central Kyoto to Scandinavia.
Scene notes from the director and shots of Kyoto at night-time, rural Japan, and Scandinavian forest-scapes informed Barrott's musical direction for the album and the resulting eight tracks is a journey through the sounds, sights, smells, and sensations of traditional and contemporary Japanese culture with a focus on atmosphere and melody and sits in a space between Ólfaur Arnalds, Auntie Flo and Nils Frahm.
An artist that creatively speaking, never stops moving, Barrott's musical career has taken many forms. From Future Loop Foundation, the alias he used to create and perform ambient drum and bass from the mid-90s, to his Sketches from an Island albums released under his own name, and as founder of the highly influential International Feel label that spearheaded the bespoke vinyl movement of the 2010's and brought DJ Harvey out of studio retirement, Barrott has spent close to four decades exploring new sonic territory and pushing the boundaries of various genres, and is considered a pivotal figure in the revival of the Balearic music scene of the last decade.

Opening with the stripped back and minimal 'Kyoto', Barrott's ambient and spontaneous production style shine through. "The art of minimalism and Zen is traditionally very Japanese," he says. "With this album I wanted to create space and simplicity while allowing room for spontaneity." You can hear this ethos across much of the album, particularly in the neo-classical rumblings of "Shinrin-yoku", which is Japanese for forest-bathing. "I was very drawn to using the piano, so I started playing the piano almost unconsciously along to the moving picture, and I got completely immersed in the process," he says. The track is minimalism personified, with field recordings of rain on leaves painting an aural picture reflective of the title.
Elsewhere, 'Icarus' blends elements of jazz and improvisation resulting in a deeply poignant piece of music while there is a melancholy in its simplicity with 'One Friday in September', a track inspired by the experience of finding something you didn't know you'd lost and then having it ripped away again too soon, while the ambient meanderings of 'Kamikakushi', reveal new beginnings and redemption. "I hadn't felt so creatively liberated in a very long time," Barrott says. "There had been conceptual constraints I'd placed on my creativity, and I didn't even realise until I started writing to picture. It reminded me of the happy accidents in the early days of house, when there were no rules." Barrott says the music poured out of him, free and unrestrained. So when filming ground to a halt thanks to COVID, he felt more grateful than disappointed. "I'm not sure the documentary will ever see the light of day," he says. "It would be great if it came out, but at the end of the day I got to make this music and break the shackles of being the guy that started International Feel."
Born in Sheffield in 1968
Barrott has always been committed to producing narrative-led, full-length projects over bitesize singles and EPs. He's released 10 artist albums under various monikers and at least the same number of compilations (including the feted Hostal La Torre series), with each one acting as a snapshot of his fascinating life. He moved to Uruguay in 2008 and set up the International Feel label before relocating to Ibiza in 2012, where he made a series of EPs which would become Sketches from an Island, released in 2014. This is his most popular release to date, and marked the peak of the revival of Balearic, which he spearheaded himself.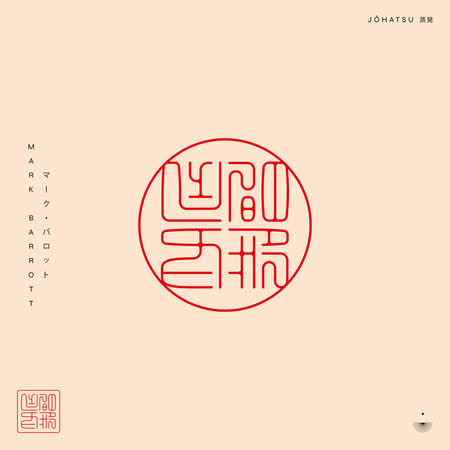 Mark Barrott – Johatsu
Tracklisting:
Kyoto
Shinrin-yoku
Icarus
Kill all Ghosts
Luck
Yonige-Ya
One Friday in September
Kamikakushi
When is Mark Barrott 's "Johatsu" album released?
"Johatsu" will be released on 17th April and is available to pre-order now.
Stay tuned at Electronic ConnectFM Tracks of the Week selection and Listen to Mark Barrott 's new music first