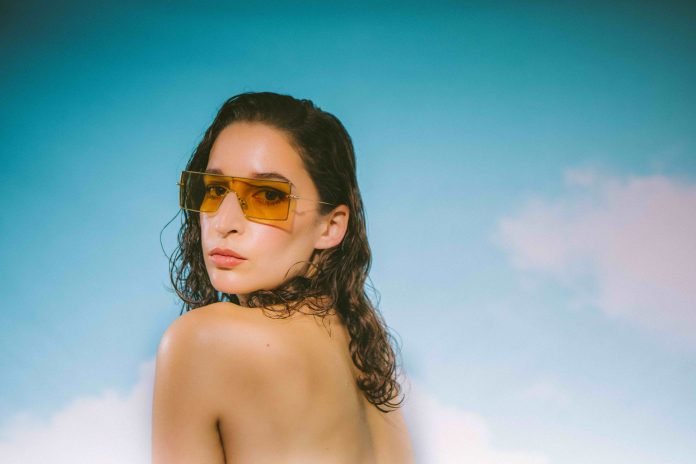 Elkka announces mix for DJ-Kicks series + shares new track 'Hands'
Today sees Cardiff-born DJ and producer Elkka announce the upcoming release of her mix for the trailblazing DJ-Kicks series, out on April 26 via !K7 Records. The announcement lands alongside an exclusive new track – 'Hands' – one of two new Elkka tracks found on the record. Elkka will be celebrating the release of her DJ-Kicks with a run of headline live shows during the first week of May, including a performance at London's Colour Factory – tickets are available here with full tour dates listed below.
Elkka's deep intuition is the unifying thread throughout her illustrious career: vibrant releases for Local Action, Ninja Tune and her own label and party, femme culture, have marked her as an unstoppable force within the London underground. This recognition metabolised when she was awarded BBC's prestigious Essential Mix of the Year in 2021, spotlighting her radiant blend of classic house, breakbeat and experimental electronica to the world over. As the next curator of DJ-Kicks, Elkka is voyaging through rave euphoria. "This is a really special moment for me because DJ-Kicks has been a formative part of my musical education," she says. An intoxicating journey through Chicago house and disco, leftfield techno, UK bass and electro-punk, Elkka conjures up an atmosphere that is as primed for the club as it is the listener's interior world.
Elkka's spellbinding DJ-Kicks mix starts with a simple whispered phrase: "Attention, lovers." As ethereal synths gently undulate out of view, the life-affirming stomp of Shade's 1978 disco classic Music Is the Only Way (I Can Communicate) comes into sharp focus. "I use track titles to communicate feelings. Often, I can't verbally express how I feel, but through music, I can," Elkka smiles. Specially-commissioned originals from artists Elkka admires inject a revitalising power into the mix. Pioneering experimental producer Herbert's Keep Time (Nobody) is a percussive sound collage helmed by a supernatural, pitch-shifted pop vocal. "The vocals in it sound like Britney or Timbaland, who I obsessed over growing up. To have Herbert involved is like all my worlds in the naughties colliding at once." London producer Breaka's Like Water to a Fish deploys d'n'b breaks over a syncopated synthline, whereas Villager's Monocyclical invokes the bursting energy of its title, acid 303 bass swirling bouncing around a driving 4/4 beat.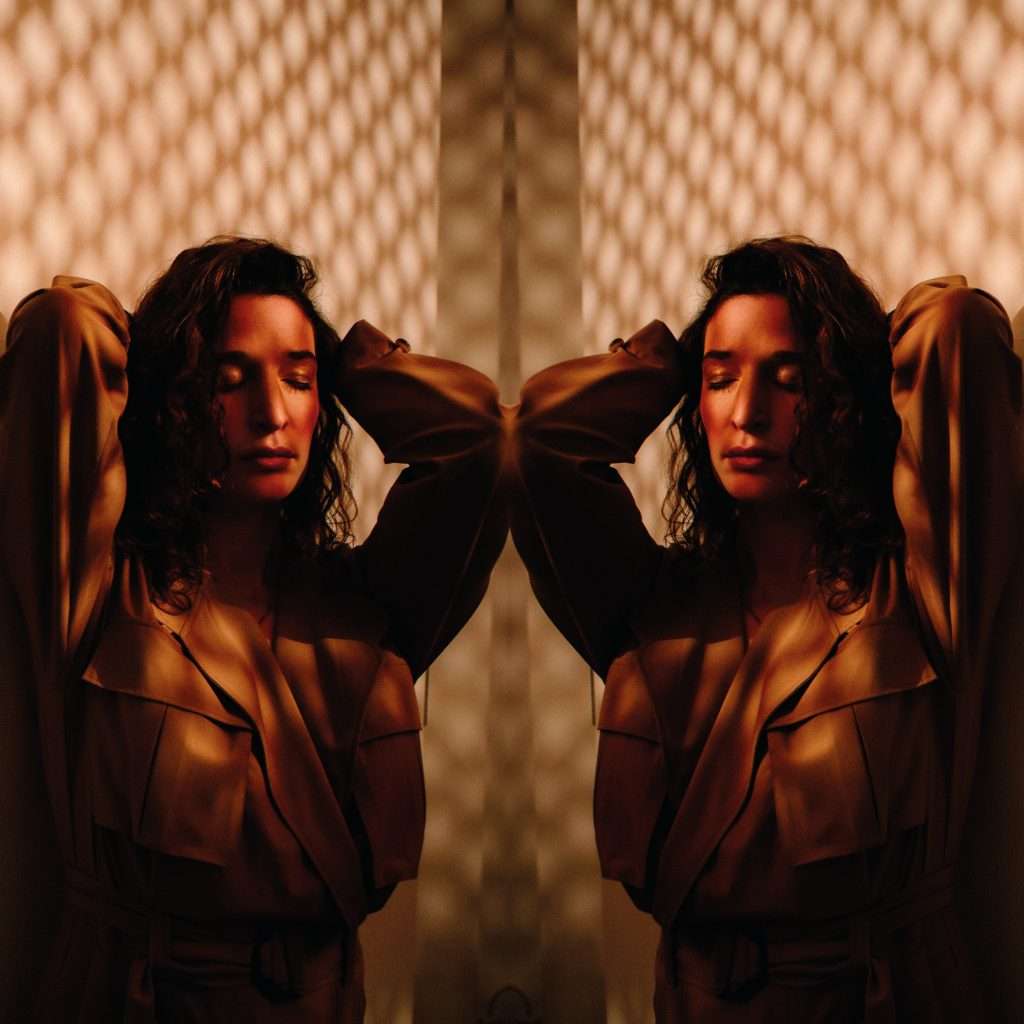 Elkka's own exclusive DJ-Kicks contributions further this magpie-like approach, and uncannily ring out like sister tracks. Hands' lead synth melody and rolling hi-hat is gloriously uplifting, summoning the euphoric physicality of its title. Body is darker, heads-down cut, its chuggy percussion eliciting movement that can only be found in the dance. "You need both sides to everything. I wanted to write music that moves you and instantly evokes feeling. I've never connected with music that feels sonically 'cold' to me. That's not to say that warmth is always joyful, either – warmth can be anything that pulls you in, making you feel a connection."

This sense of intimacy permeates Elkka's DJ-Kicks mix. "You have to just trust your own feelings. That's exactly how I do everything – making sure that my music has my DNA in it and I feel connected to it," she asserts. This intuitive practice also embodies a message of self-acceptance and community building for the LGBTQ+ community and women, both groups that she has championed since the start of her career: the rapturous trance of Carli's Lights & Strobes thrust us into peak-time, while Australian producer's Surusinghe's Bad Girls is a fast and unexpected ride through UK bass. "Women's voices and queer voices are very important to me. They always find their way into everything I do really naturally," she says. Above all, this is a brightly-hued universe for you to get lost in; a portrait of joy and connection, set to the heady sounds of Elkka's making. "I wanted to make something that was euphoric and celebratory," she beams, "of everything I love."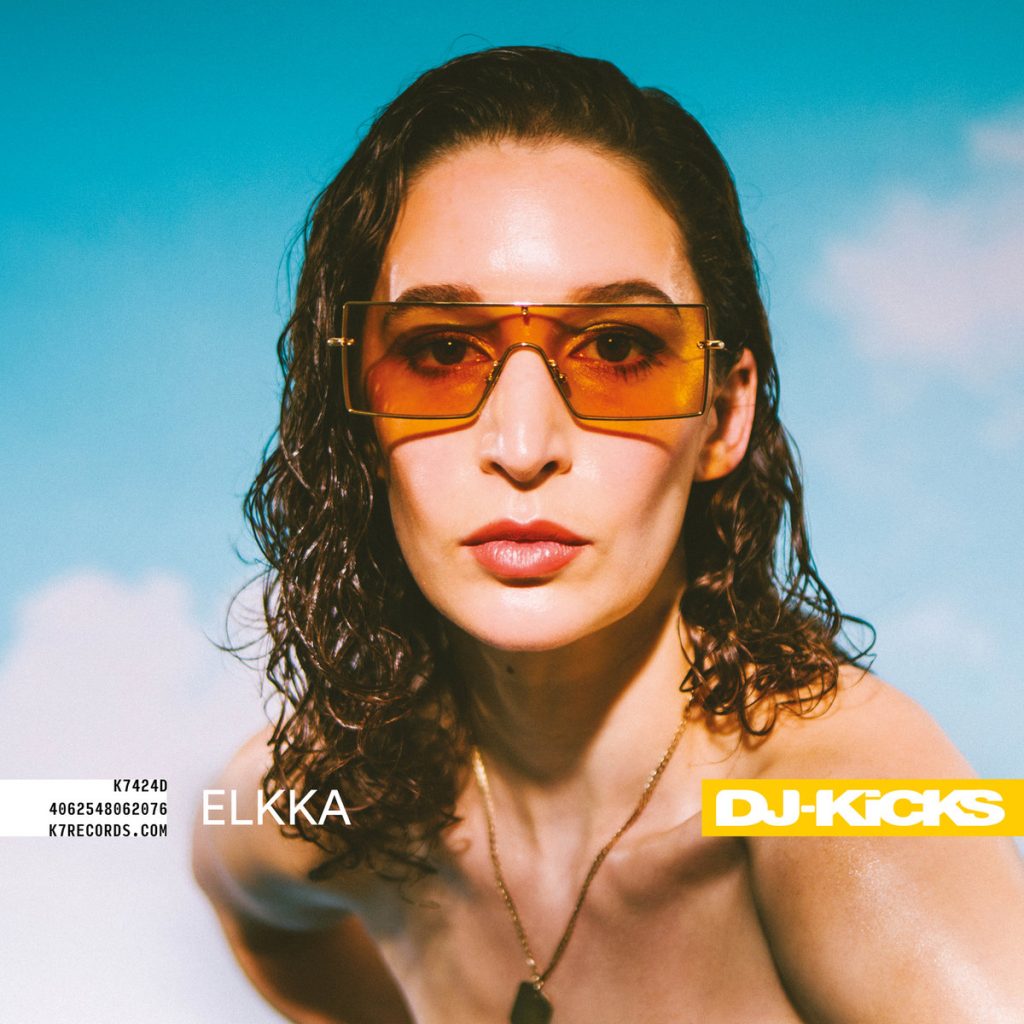 Elkka – DJ-Kicks
Preorder
Tracklist
01. Elkka – Attention,Lovers
02. Shake – Music Is The Only Way (I Can Communicate)
03. Paula Tape – Panamericana
04. Dauwd – La Nota
05. East-West – Can't Face The Night (Club Mix)
06. Omri Smadar, Roy Shpilman – Adama
07. Pelada – No Hay
08. Herbert – Keep Time (Nobody)
09. UK Electro, Gerd Janson – ICA Beats Part 1 (Gerd Janson Edit)
10. Dan Curtin – Particle Dawn
11. Carli – Lights & Strobes
12. Jensen Interceptor – Lean Before The Interview (Ft. Assembler Code)
13. Surusinghe – BAD GIRLS
14. Elkka – Hands
15. Anna Wall – Memories
16. Hodge, Peder Mannerfelt – All My Love
17. Mark Broom – Silenced Part 2
18. Elkka, Jeigo – Body
19. Jeigo – IHaint
20. Villager – Monocyclical
21. Breaka – Living
22. Mark Pritchard – Give It Your Choir ft. Bibio
23. Patty Waters – Why Can't I Come To You
Elkka Tour Dates
31 Mars – Sun & Snow, Spain – LIVE
09 April – Terminal V, Edinburgh
10 April – Snowbombing, Austria
22 April – Yes Mate: Elkka, Manchester
29 April – Land Beyond, Brighton
04 May – Headline Show, Colour Factory, London – LIVE
05 May – Headline Show, Paradiso, Amsterdam – LIVE
06 May – Headline Show, Ancienne Belgique, Brussels – LIVE
20 May – Gonzo's Two Room, Norwich
16 June – Acces The Festival, Midlands
26 June – Hideout, Croatia
8 July – Bass Coast, Merritt BC
22 July – Bluedot Festival, Macclesfield
23 July – Secret Garden Party, UK
21 July – Junction 2, London
18 Aug – Lowlands Festival, NL – LIVE
6 Sep – ION Festival, Albania
Stay tuned at Futuristic Tracks of the Week selection and Listen to Elkka's new music first

https://www.facebook.com/elkkamusic