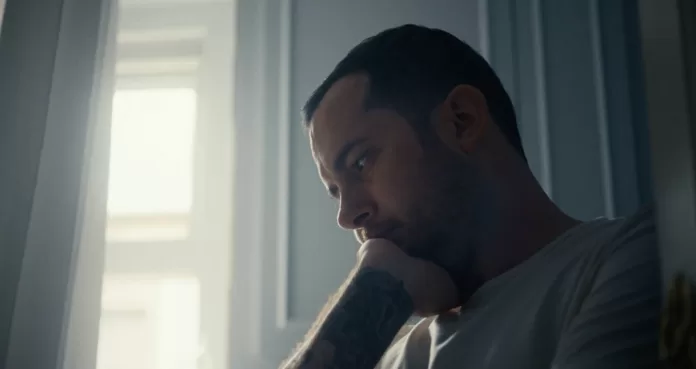 For the past decade, Andrew Bayer has been a pivotal artist on Anjunabeats, influencing the trance genre and shaping the label's direction. Over the past year, Andrew Bayer has been working on a film project which is finally coming to fruition Friday, June 30th in partnership with Amazon Music. The film, No Silence, is an autobiography of Andrew's career which touches on deeply intimate and personal topics of death, love, self-discovery, being LBGTQ+, and musicality.
As a film synopsis, Bayer says,
"I used to separate myself from my artist career, but as my career has progressed, I've tried to present myself more authentically and really encapsulate what it means to be myself in my music."
In 2010, while studying at Berklee College of Music, Andrew joined Above & Beyond in London, collaborating closely with them. He spent 7 transformative years in the city, building his solo career and dealing with personal challenges, including his brother's illness and coming out to his family. Stranded in London due to the volcanic eruption in Iceland, Andrew experienced isolation and grief, but eventually found love and support when he came out to his family and met his now husband, Allan.
This newfound love and acceptance profoundly impacted Andrew's music, transitioning from negative emotions to celebrating love and joy. Andrew's own album "In My Last Life" became a testament to collaboration and self-expression, celebrating friendships, the queer community, and the love he had found.
With his latest double album "Duality," Andrew aimed to present his authentic self, merging alternative, pop, and club dance music while amplifying LGBTQ+ voices. The songwriting collaborations, like the one with Alison May and Asbjørn, created an intimate and trusting process, allowing Andrew to embrace himself and shine a spotlight on the unsung heroes of dance music—the songwriters.


Andrew Bayer remains committed to authenticity, love, and openness in his life, continuing to collaborate with like-minded artists. His multifaceted approach to music, boundary-pushing creativity, and ability to seamlessly traverse genres have solidified his position as a revered artist within the electronic music landscape. Whether producing emotive, introspective pieces or unleashing high-energy trance anthems, Bayer continues to captivate audiences with his artistic vision and passion for music.
"Duality" (Remixed) by Andrew Bayer is out now, while the limited edition triple-LP "Duality" vinyl is shipping from the Anjuna Music Store.
No Silence, a film about self discovery. 06.30.23 pic.twitter.com/V0zs9TEe07

— Andrew Bayer (@andrewbayer) June 22, 2023
Bayer will be joining Above & Beyond at The Gorge Amphitheatre for this year's Group Therapy Weekender, playing back-to-back with fellow level legend Mat Zo. He will also be part of the Anjunabeats Outdoors shows in New York City, Denver, and Montreal this summer. Tickets are available for purchase on the official Anjunabeats website.