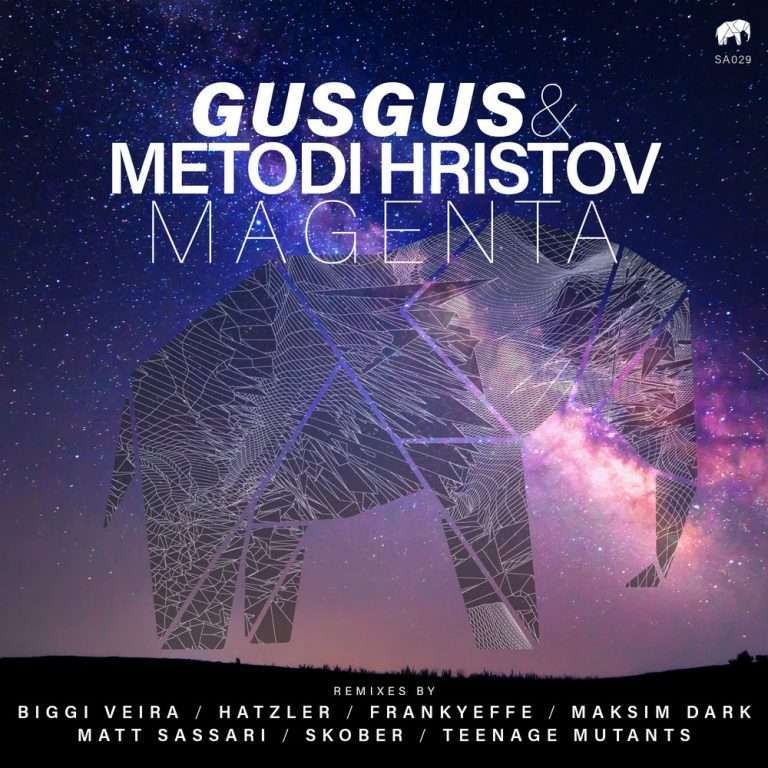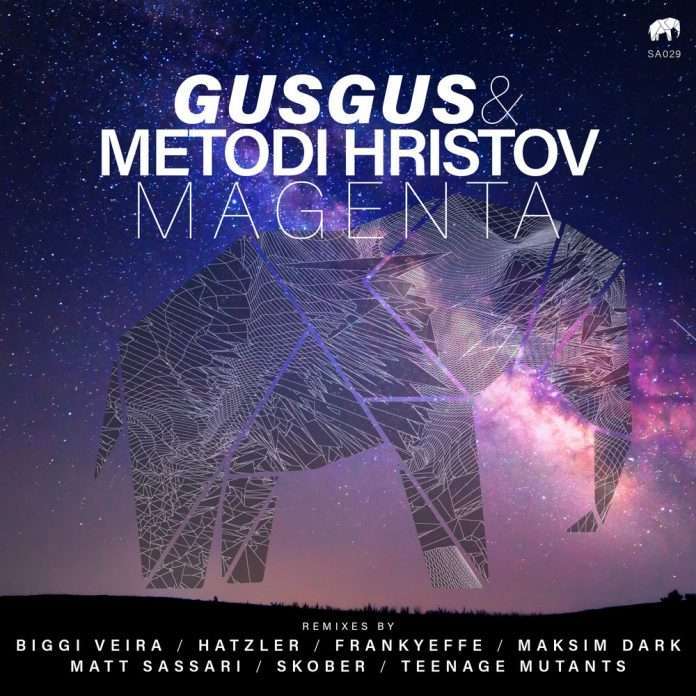 The Set About label welcomes esteemed Icelandic band GusGus for a new package that features their original single Magenta—made in collaboration with Metodi Hristov—and jam packed with remixes from the likes of Metodi himself plus Biggi Veira, Frankyeffe, Hatzler, Maksim Dark and more.
GusGus have just put out their most recent album Lies Are More Flexible and are long time champions of emotive electronic sounds. And that is exactly what they serve up here: sweeping synths overload on top of driving drums. Thunderous claps and icy hi hats all add to the drama and carry you away into the night.
Biggi Veira is first to remix and flips the track into a darker, shimmering techno track with rumbling bass. Frankyeffe then goes for an even more full throttle version with massive hi hats that tingle in your ear drums, and Hatzler layers in razor sharp synths that circle round the groove to bring a post apocalyptic feel.
Maksim's Dark Remix is built on punchy drums with synth stabs tumbling down the scales and the dubby Matt Sassari 'Voc Groove' Remix comes with an ominous spoken word vocal and hard hitting kicks. Skober gets more rave with his chattering claps and acid lines and Teenage Mutants go for something richly melodic and trance inducing. The package is completed by Metodi with his edit of a GusGus track 'Featherlight' that was released at the start of the year, and comes with punchy drums and frazzled synths that drives forwards and sweeps you off your feet.
There is something for everyone on this essential new package.
release date:April 27th, 2018
Tracklisting:
1. GusGus, Metodi Hristov – Magenta (Original Mix)
2. GusGus, Metodi Hristov – Magenta (Biggi Veira Tech Mix)
3. GusGus, Metodi Hristov – Magenta (Frankyeffe Remix)
4. GusGus, Metodi Hristov – Magenta (Hatzler Remix)
5. GusGus, Metodi Hristov – Magenta (Maksim Dark Remix)
6. GusGus, Metodi Hristov – Magenta (Matt Sassari 'Voc Groove' Mix)
7. GusGus, Metodi Hristov – Magenta (Skober Remix)
8. GusGus, Metodi Hristov – Magenta (Teenage Mutants Remix)
9. GusGus – Featherlight (Metodi Hristov Set About Remix)
https://web.facebook.com/GusGusOfficial/