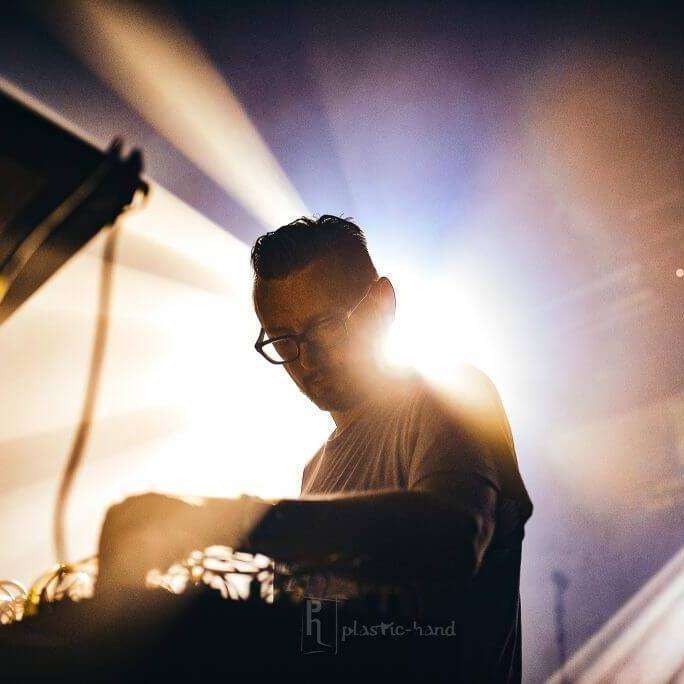 Rhys Fulber is one of the world's most accomplished electronic producers. Throughout his 20+ year career, he has contributed significantly to the Industrial/EBM genre and it's evolution. Fulber has an extensive oeuvre; from his innovative artistic collaborations with Bill Leeb (known predominantly as Front Line Assembly, and also as Delerium, Noise Unit, Intermix, and many others) to his work as a producer for bands such as Youth Code, Paradise Lost, and Fear Factory (Most notably on the genre defining DEMANUFACTURE album). He also works under the name Conjure One, which is a cinematic solo project that features collaborations with vocalists such as Sinead O'Connor and Leigh Nash.


YOUR DYSTOPIA, MY UTOPIA is the first album produced by Fulber for Sonic Groove and an impressive follow up to his highly celebrated 12" REALISM released last year. This album consists of nine expertly crafted tracks calculated and arranged in a sequence to communicate ever evolving moods for the dance floor.
The opening track COGNITIVIA is a cerebral journey composed of superior orchestrations of sound and industrialized cryptic vocals personified by symmetrical broken beats. The tracks that follow exhibit some of the most compelling industrialized and EBM infected Techno ever put to vinyl. The tracks MY CHURCH and YOU CAN KILL OR FEED THEM are imminent future anthems, deconstructing the rules for techno and reinventing them with future EBM potential.
As the navigation into the void continues, Fulber's artful dystopic atmospherics magnify the listener's perception. The sonic excursion is unwavering in its approach, offering the type of transmission that matches cinematic sound design with pure underground dance floor mechanics, melding them into a sci-fi auditory narrative. There are definite dark EBM elements inside the tracks CREOSOTE, INHABITS ETERNITY, and ANHEDONIA that will satisfy the discerning listener's need for innovation. Dance floors will be sure to ignite with tracks THE SICK and LIMITED VISION which perfectly balance with the elements of purist Techno and experimental Industrial.
YOUR DYSTOPIA, MY UTOPIA is as impressive as it is essential. This illustrious installment into the Sonic Groove catalog is sure to be received as one of the most intelligent audio excursions for the label.
Release Date :15.06.2018
Tracklist
Rhys Fulber – Cognitivia
Rhys Fulber – Limited Vision
Rhys Fulber – Inhabits Eternity
Rhys Fulber – Creosote
Rhys Fulber – Anhedonia
Rhys Fulber – Truncheon
Rhys Fulber – My Church
Rhys Fulber – The Sick
Rhys Fulber – You Can Kill Or Feed Them
https://web.facebook.com/rhysfulbermusic/