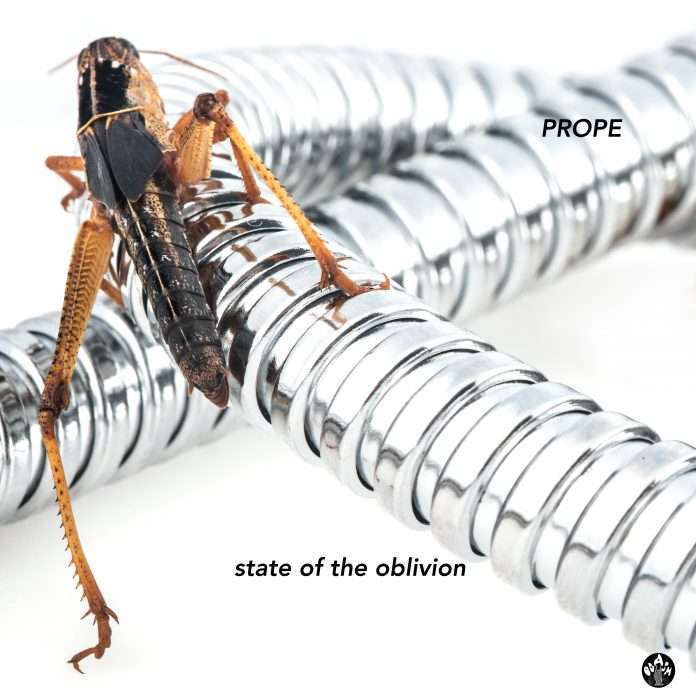 Belgian duo Prope return on their OGASM Records imprint with a fresh four tracker that continues to establish the label as a real dance music force.
Thierry Botteman and Pierre Dozin AKA Prope have been working together for some time but have recently broken through as a pair to keep a close eye on. From production to live shows, they share a passion for "stellar ambiance and vibes, deep harmonies, and heavy drops". They are accomplished producers with a unique sound with their recent 'Excite EP' receiving broad critical acclaim and DJ support from the great and good of house and techno.
First up, the intoxicating 'Plague' features Alune Wade, a Senegalese singer based in Paris. He is a Sony Music artist and his new album has been in the top ten of the world music chart. His vocals provide a melodic and haunting bridge while the turbulent drums drive along and elastic synths bring cosmic colour to the most spine tingling of tracks.
Next, 'ESC' is a real techno production designed for the clubs and sure to be lapped up by DJs everywhere. Already road tested many times by the duo, it's a dark and thrilling ride through a desolate landscape with frazzled synth stabs and freaky pads all bringing shadowy atmospheres.
'Trauma' is more raw and riveting techno with a genuine intensity. Broken beat drum patterns bring an excellently off-balance sense of rhythm to the track and spangled sci-fi pads also serve to get your mind in a spin. Last but not least, the superbly heavyweight 'Dust' is a minimal take on techno. Rolling drums carry you to a more melodic and atmospheric place with sweeping pads adding real scale.
This is bold and brilliant main room techno that is impressively forceful.
Release Date:01-06-2018
Tracklist:
1. Plague (Feat. Alune Wade)
2. ESC
3. Trauma
4. Dust
https://web.facebook.com/propemusic/