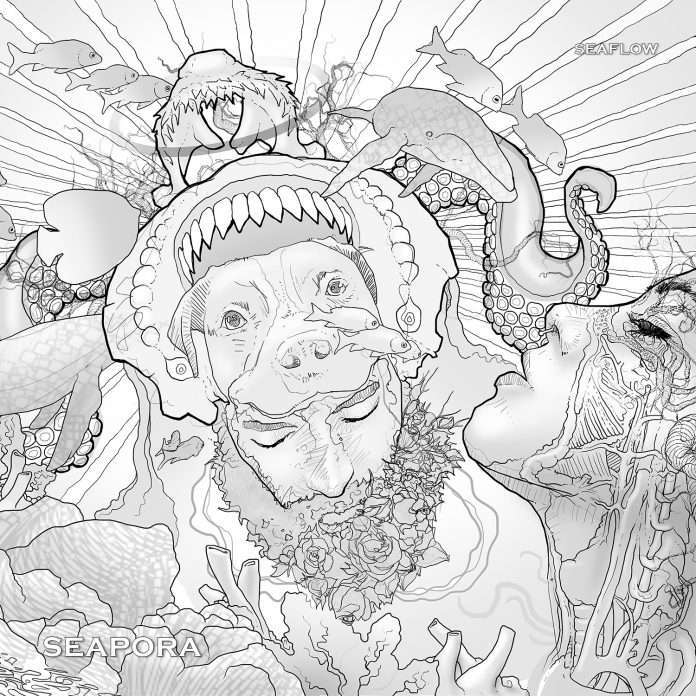 "Per Angel" is the second single from Northern-California-based vocal artist and electronic musician SEAPORA's new album "Seaflow" ,out now via Chillage Records.

Annie Jacobsen, better known as SEAPORA, is made of music. She was involved in musical theatre and dance as a child, and created her first original piano composition at the age of 12. "I remember my parents having to kindly ask me to stop singing at the dinner table and all around the house" she laughs. She went on to experiment with vocal performance, modern dance, and studied musical theory in college.
'Seaflow' is the second album in a trilogy, succeeding previous release 'Seapop' and the first single to be taken from the album, 'Traveling' is a brilliant, shining beacon of electronic sophistication. Scattering dreamy vocals between flowing, ambient soundscapes, the track is an aural distillation of emotion, music that offers everything, but demands nothing.
Speaking of "Seaflow," SEAPORA says: "The lyrical content in 'Seaflow' takes the listener on a journey through the self and deals with existential themes surrounding life and death. In 'Seaflow' we get a glimpse of what it means to be truly alive and experience our own truth. The multifaceted nature of life inspired this album, as well as the awe-inspiring beauty of our planet."
Connect ,Support
http://seapora.com/album/seaflow
https://web.facebook.com/Seapora/