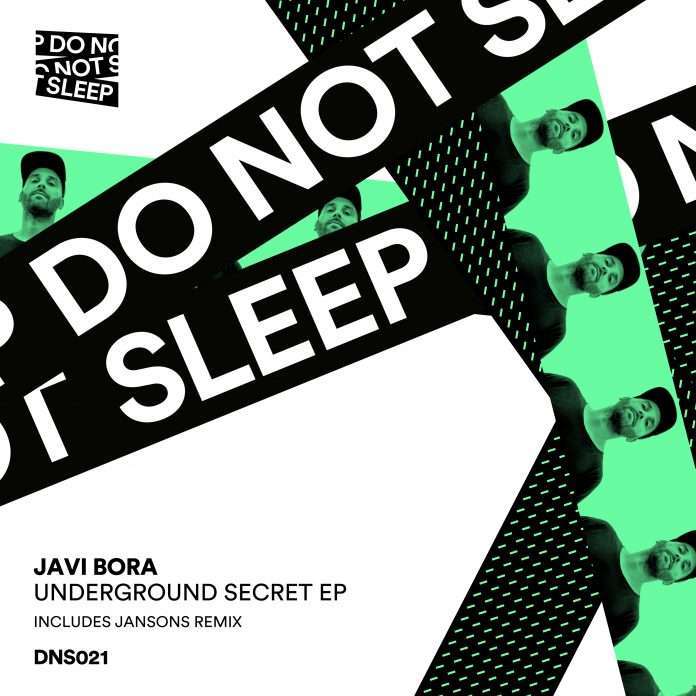 Do Not Sleep sees the return of Ibiza resident, Javi Bora, with his 'Underground Secret' EP, accompanied by Jansons on remix duties.
After amassing support from recognized artists like Jimpster, Slam and Danny Tenaglia early in his career, Javi Bora has continued to grow alongside his music, gaining more international recognition and securing his place on big projects including Richie Hawtin's Enter compilation.
'Underground Secret' sets the tone of the EP with a heavy rhythm and a thick, pulsating bass line before it leads into dark vocals and crunchy synths. Richie Ahmed tipped Four Thirty Two artist, Jansons, takes centre stage next with a remix of 'Here Comes The Music', Javi Bora's collaboration with Iban Montoro and Jazzman Wax, bringing a fast paced take on the track with an organic feel via a vast range of percussion and choppy vocals.
The original mix of 'Here Comes The Music' then rounds out the release with funky, swinging rhythms and a thumping sub bass line alongside the introduction of sharp, horn-like synths and heavily delayed vocals to create a tension building atmosphere.
Javi Bora's Underground Secret is out on Do Not Sleep 31st May (Beatport Exclusive) 2018.
Tracklist
1. Javi Bora – Underground Secret
2.Javi Bora, Iban Montoro, Jazzman Wax – Here Comes The Music (Jansons Remix)
3.Javi Bora, Iban Montoro, Jazzman Wax – Here Comes The Music
https://web.facebook.com/javiboramusic/