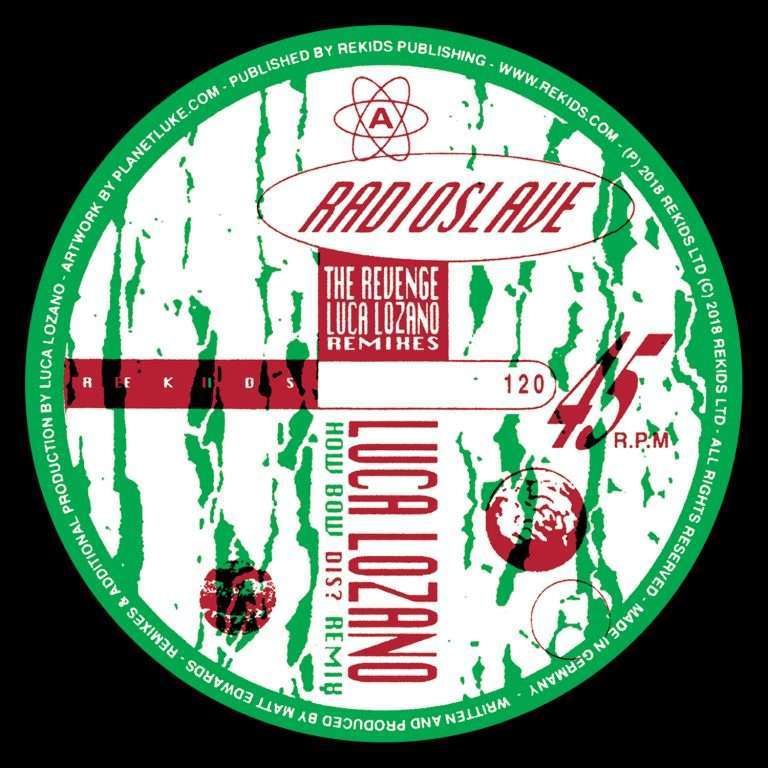 Radio Slave's colossal 'The Revenge' track now gets expert remix treatment from Klasse Wrecks label head Luca Lozano.
Luca has also released on the likes of Optimo, Sex Tags UFO and Unknown to the Unknown and brings a raw, acid tinged sound to his beats. As a performer Lozano's versatile DJ sets span between raw house, cosmic disco and dynamic breakbeat selections, which is why he's become a regular at key clubs across Europe and tasteful festivals like Houghton.
His 'How Bow Dis' Remix' is solid and features wild old school flavours in its huge drum breaks, a monstrous bassline and dark filtered vocals. It bangs for seven superbly heavy minutes with plenty of twists and turns along the way, and will transform any club or warehouse into a writhing, sweaty mass in seconds.
On the flip, his 'How Bow Dah'' version is based around elastic drums and rumbling bass while a loose synth line darts about up top. Some distant synths bring a sense of serenity to the madness and so despite the physical impact of this one, it also has real emotion to it.
Radio Slave 'The Revenge' (Luca Lozano Remixes) drops on Rekids on 1st June 2018.
Tracklist
A Radio Slave – Revenge (Luca Lozano' How Bow Dis' Remix)
B Radio Slave – Revenge (Luca Lozano' How Bow Dah' Remix)
https://web.facebook.com/like.radio.slave/