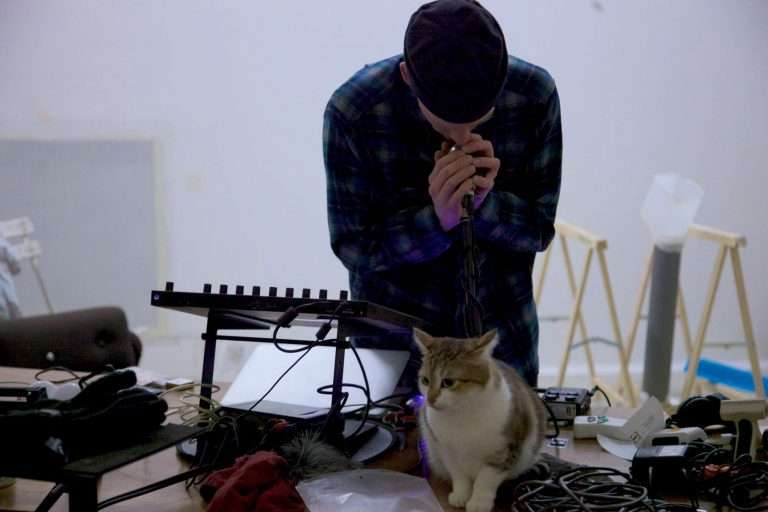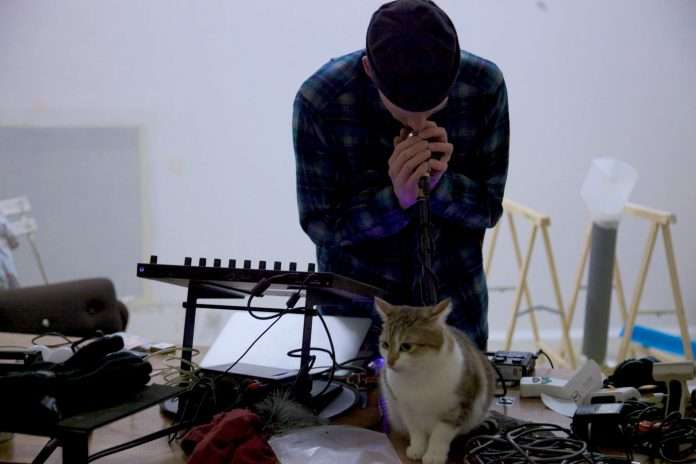 A suite of music videos made by Salopecia for the release of the album Meanderthal.
"Millions", "Jerky", "Back in the Mode", "Sighberia (bonus track)". A series of animations that illustrate the songs they accompany with a childish modesty almost diametrically opposed to more cinematic music videos.
The songs are converted to a naive digital pictorial language. Absurdities shuffle around the
inviting flatness of a blank page, Full of self-mockery, favoring an economy of means rather than being overly demonstrative. A sketch book of sorts. The videos are tributary to the music, there's no attempt to depict Salopecia as would a promotional artifact, just an extension of the personality that inhabits the project.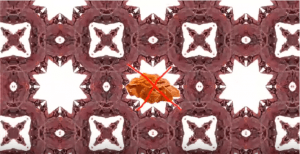 Robin Margerin, the franco-american artists behind this project wrote a few lines to explain the video: "The motif of the song becomes a quasi-psychedelic visual motif by way of the didactic representation of the lyrics. A play on the homonymy of Jerky, somewhere between dickish and dried meat. A simple reminder that if being an asshole is bound to come up, better to own it than be passive agressive or pedantic. Beef jerky, not no turkey jerky."
Watch Video Premiere "Jerky", taken from Salopecia's debut album 'Meanderthal" out September 28 on Johnkôôl Records

About "Millions", first single
The video for "Millions", the first single off the album, ironically conjures the ideology of 'fake it 'til you make it'. We have an absurd yet pervasive habit of linking success to a number, this warrants mockery. The endless refrain of the down-trodden's ode to cash, warrants exorcism. There's always a hint of skepticism buzzing in the background of our attempts to look on the bright side.
Watch Salopecia – Millions


His debut album Meanderthal will be released on Sept. 28 (digital and flash drive in limited edition)
Salopecia's first full-length album, Meanderthal, to be released on the Parisian label Johnkôôl Records, is a wandering and schizophrenic jumble of grooves that consistently meld the odd with the familiar.Genres are lumped together like so many single-stemmed flowers; the balance achieved is fragile but holding.
While on late-night rambles, Salopecia breathes little songs into his telephone, something between mantras and shopping-lists, which he then samples and douses with syncopated rhythms and synthetic grit. One can hear the influence of 90's Bay Area hip hop like E-40 or the Hieroglyphics , some of the sweet abstraction of artists from the Anticon label, with a
taste of the absurd pastiche of Ween, for example.
There's something for everyone, so long as you don't mind someone messing with your thing.
Preorder now via Bandcamp

Salopecia first appeared in 2013, the latest embodiment of musical project by artist Robin Jiro Margerin. It was at a loud, short show in a tiny gallery space. It fit like a glove, and that was that. Growing up in the Fillmore district of San Francisco, he went through prepubescent skate-punk garage bands, a teen angst dj scratch crew, a country-disco-drumand-guitar duo and others; he relished and fomented varying degrees of mediocrity. At 19 years old he moved to Paris to study at the Beaux Arts.
Switching from tacos to kebabs and from drum kits to DAWs, solutions were found for a variety of situations. Over his years in Paris he has developed a multi-disciplinary suite of projects ranging from his personal visual arts practice, organizing collective exhibitions, running artist-run spaces, storytelling, amateur horticulture, relationship advice, not selling
drugs and electronic music.
Connect Salopecia
https://www.facebook.com/salopecia