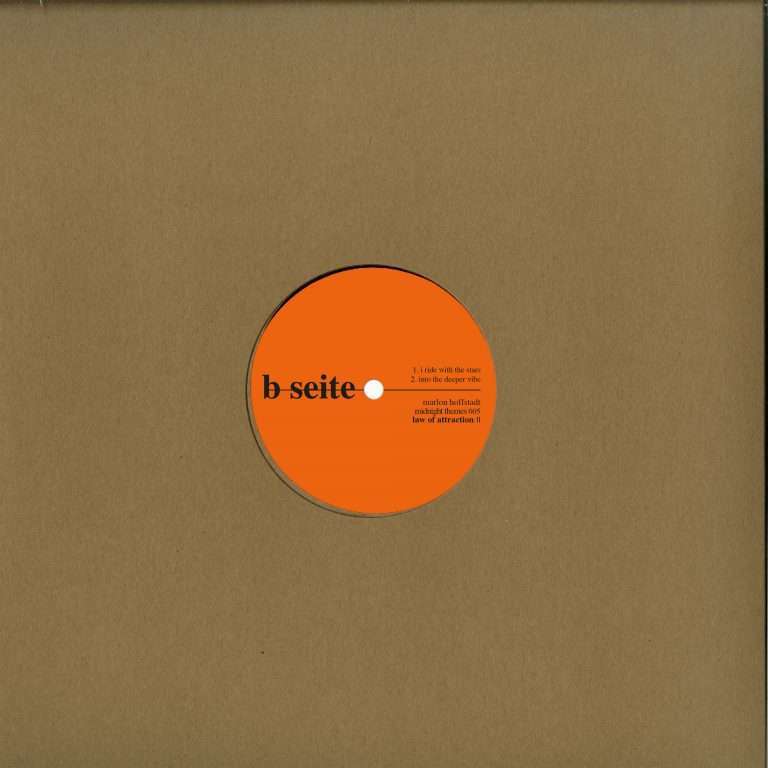 Dropping into chapters four and five of his Midnight Themes series, Marlon Hoffstadt responds to this summer's double set of 'Human Interpretations' – where Gramrcy, Eric Maltz, Johannes Albert, Bawrut and others remixed his previous work – with a two part EP of original material titled 'Law Of Attraction'.
Adopting a dynamic ebb and flow for 'Part Two', Hoffstadt nods to tribal techno and romantic trance on four new tracks where wandering acid-tinged leads cross paths with deep, expansive pads and free-flowing sentimentality.
Set for release on December 7th, 'Law Of Attraction Part Two' closes a busy year for Marlon Hoffstadt who debuted on Rawax, returned to Ransom Note Records and released 5 records on his own Midnight Themes imprint. Pre-order: http://bit.ly/MT005-bandcamp.

Part One here
Marlon has put together a brand new mix featuring only his own exclusive tracks.
Join Marlon to celebrate the release of both EPs on December 8th at Renate alongside DMX Krew, Kowton, Meggy, Gigsta and many more.
Facebook/events