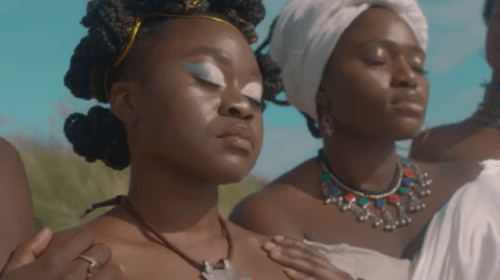 Sampa The Great shares powerful new video 'Energy'.Album confirmed for release in Summer 2019
'ENEGRY' is the powerful new anthem from Zambian born hip-hop artist Sampa The Great.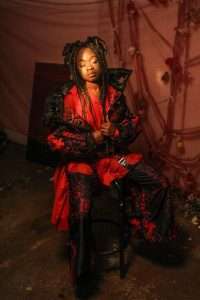 Having previously supported the likes of Kendrick Lamar, Joey Bada$$ and Thundercat on tour, Sampa The Great has established herself as a multi-disciplinary artist with an international influence having been born in Zambia, raised in Botswana and now living in Melbourne, Australia. 'ENERGY' is a symbolic return for the 25-year-old co-produced by Rahki (Kendrick Lamar) and long-time collaborator Silentjay, and is a striking call to arms for female empowerment accompanied by a visual celebration of black excellence. Sampa's empowering words explore the imbalances of our world between reflections on limitations and strength, whilst the cinematic video sees Sampa mix tradition with hip-hop as the beautifully shot sequences complement the impactful beat. Directed by Modu Sesay, who describes the concept as 'an ode to female energy, which is essential to all of our existence and the source of life", it was produced by London based company Plus One, which is formed of various creatives whose aim is to bring as many women and people of colour into the crew and casting as possible.
Speaking on 'ENERGY' Sampa said: "A lot of people around me deal with the same things I do, so it's no surprise that the world around us is so unbalanced. We need to constantly replenish both the masculine and feminine aspects of our energy. This song and visual symbolises finding this balance, thanking those who have supported this journey so far and bridging the gap between BBEE9 and the new music to come in 2019."

Sampa's standout mixtape Birds And The BEE9 was released in November 2017 to critical acclaim and marked another high point in the career of Sampa Tembo, as recognised by the prestigious Australian Music Prize, who named it the album of the year for 2017. It is a record that is both deeply personal and outward-looking, it's points of reference are poised between her closely-held roots and an internationally-minded musical outlook, carrying her identity through the many-sided musical influences which she draws from.
Using music as a way of healing and sharing her own experience, it is this sense openness that sets Sampa apart from the pack. With a debut album set for release next year, Sampa The Great is only just getting started.
https://web.facebook.com/sampathegreat