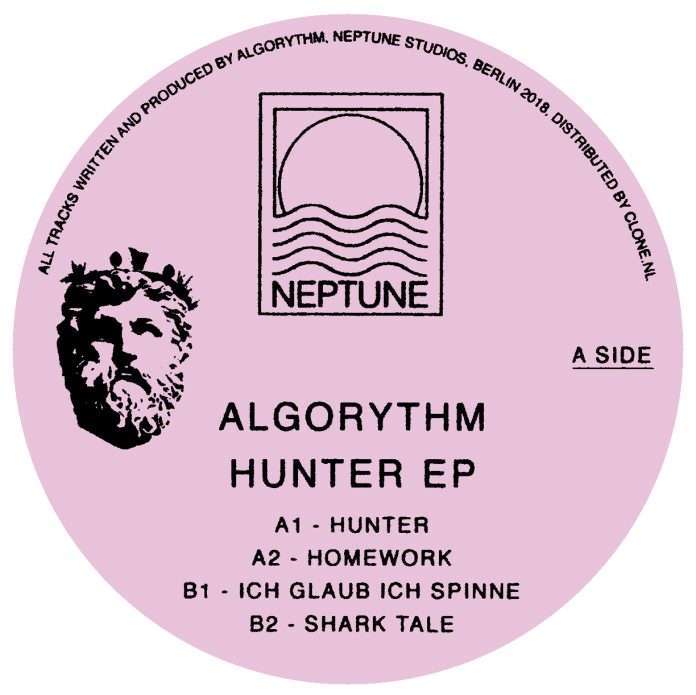 Algorythm – Hunter EP ,out February 1st 2019
The mysterious Algorythm makes a welcome return to his own imprint with his Hunter EP- four original productions that showcase his ability to create perfect synchronicity between light and dark.
Title track Hunter is a tense, dramatic offering that plunges the listener into an enthralling trance. Homework fuses eerie and industrial sounds with a pacing percussive backdrop and dark cinematic layers. On Ich Glaub Ich Spinne Algorythm takes the EP on a new journey with an uplifting groove, playful beat weaved together with triumphant pads. Shark Tale deploys a carnival of percussion as waves of synths wash over the intricate layers.
Released: 1st February 2019
Tracks
A1. Hunter
A2. Homework
B1. Ich Glaub Ich Spinne
B2. Shark Tale
Little is known about Berlin producer Algorythm. Under this enigmatic alias, he heads up Berlin-based imprint Neptune Records, as well as being one of the key figures in the newly launched Planet X Recordings – a label with an equally mysterious thread running through it. Named after Planet X- a supposed 'planet' with a mass 10 times of the Earth deep in our solar system- the project will be an exploration of this object with each release featuring the work of different photographers, which will be exhibited later next year.
https://web.facebook.com/algorythmofficial/