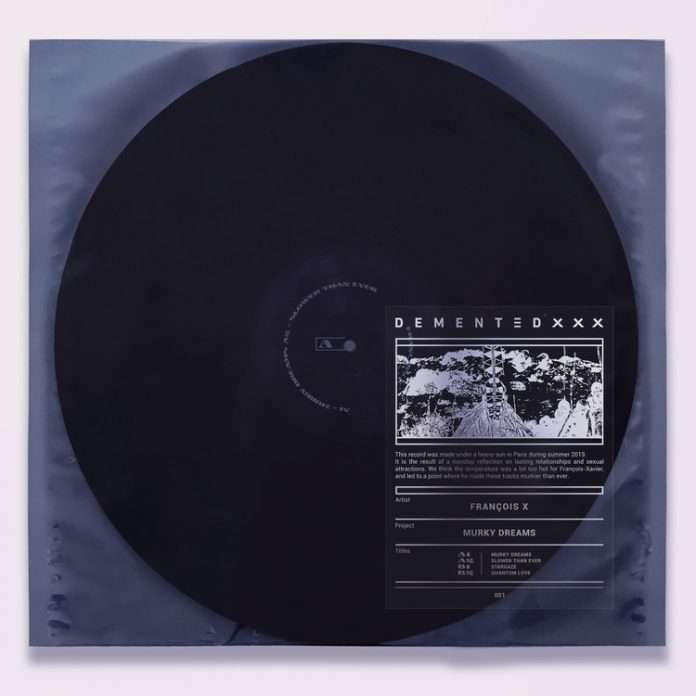 François x will open 2019 with the launch of a new label entitled demented xxx, with the first ep coming courtesy of the parisian himself.
Operating as a sister label to his longstanding dement3d imprint, founded back in 2011 alongside co-founder hbt, the new imprint and project will serve as a cultural platform for artists to share visions and expansive productions not confined within the worlds of house and techno, enabling the freedom to explore genres across the electronic sphere.
This approach stems from françois' own personal approach to music production and djing, with a key emphasis on warm, emotive and sensual cuts at its core.
The inaugural ep comes from françois x this month tbc, with the four tracks featured on '001' bridging the gap between his earlier and forthcoming work as well as his future vision for the imprint, incorporating broken arrangements, captivating soundscapes, and immersive textures to reveal a warmer, more house-focused side to x's sound across slower, entrancing tempos. Whilst zoumenou's productions remain centred around his own personal vision of the night, highlighted by the track titles across the package, the cuts explore and delve deep into the idea of open expression within landscapes heightened through the sense of both obscurity and mystery, returning back to ideas explored within his IRREGULAR PASSION LP released in 2018.

Reelase Date:07 March 2019
01. Murky Dreams
02. Slower Than Ever
03. Stargaze
04. Quantum Love
https://web.facebook.com/Francoisx/