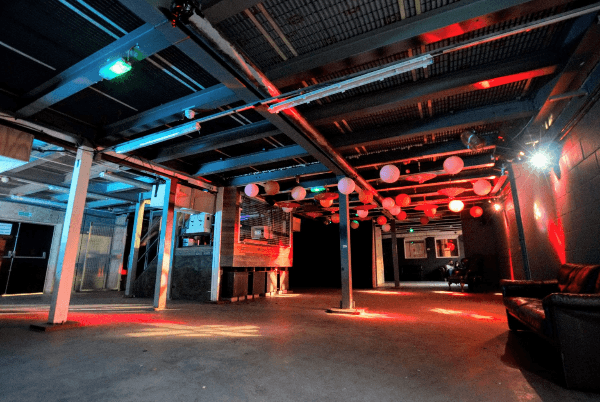 MUSIC FOR THE JILTED GENERATION – CALM & MIND FUNDRAISER
On Monday 4th March 2019 we lost a true dance music legend. Help The Cause celebrate the music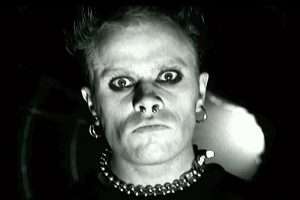 Keith Flint rose to fame around and raise funds to help others suffering
News reports state that Keith took his own life and had suffered from depression, an issue close to the heart of The Cause and its mission to raise awareness. As such The Cause and NLA Artists are throwing a celebration of the music Keith and The Prodigy inspired, inviting down friends of those who've shared line-ups and who's records were played at events around the early days of The Prodigy. 100% of ALL profits from tickets AND bar revenue will go to The Cause's charity partners which are 50% to Mind in Haringey and 50% to CALM.
Taking place Saturday 16th March from 10pm – 5am at The Cause's intimate garage space with advance tickets £10.
Raise money for CALM & Mind in honour of the late Keith Flint
Just Giving page Here
Line-up:
NEBULA 2
The duo first came to light in 1991 with Seance (featuring the rave anthem Atheama on the b-side) which was released on Reinforced Records. The following year saw a steady flow of breakbeat rave tracks, such as Flatliners, C.O.D. Rider, Peace Maker, X-Plore H-Core and two remixes of their debut Seance / Atheama release.
BILLY NASTY
From early beginnings playing rare groove and funk to his first forays into acid house during his residency at London's The Brain Club, to regular slots at seminal London clubs such as Final Frontier, Open All Hours, The Drum Club and Strutt, to having played pretty much every Festival and club worth mentioning ever since, Billy continues to DJ the world over whilst also maintaining a residency with esteemed electronic pioneers BLOC.
SLIPMATT
Dubbed the "Godfather of Rave" these days, he was one of the key figures in the development of the early UK Rave sound as well as helping create Jungle and Happy Hardcore. He co-owned Awesome Records, owned the SMD and Universal labels, was signed to XL Recordings alongside The Prodigy, and has worked very closely with Ministry Of Sound over the years. These days Matt runs his own successful brand / label called "World Of Rave".
ELLIS DEE
From outdoor raves to basement dives, Ellis Dee has been doing the business for well over 25 years now, yet he's still searching out fresh music and is just as committed to injecting passion and energy into the dancefloor. It was back in the early days of warehouse parties that he really made his name, co-promoting the Rave at the Cave with Chalk.E White. Also used to host a show on Sunrise FM. Ellis Dee became a headliner at events like Perception World Dance and Fantazia.
NOOKIE & MC FIVE ALIVE
"Give a little love" is one of the first underground rave anthems, which came out on absolute 2 records then re-released on Reinforced Records in 1993. "The sound of music", another early rave anthem from "The return of Nookie EP", also issued by Reinforced records was to catapult him into the limelight, "Snow"/"Jazzmin" on Moving Shadow, one of the first tunes to use a real jazz double bass. He was also running his own label in the early nineties (Daddy Armshouse Records) with his long-time friend Pedro, and had a number of releases to his credit.
JASON WARLOCK
Warlock has been DJing since 1989, constantly seeking out new music from emerging genres since starting out on London pirate radio (Pulse FM) back in the days of Acid House and Hardcore
NVWLS
Founded in London but influenced by the exciting electronic music scenes thriving all over the country, NVWLS is dedicated to stripping the art of a good night out right down to the bare essentials: the music, the people, and the consonants.