Budapest's Žagar returns this April to release a twelve track long player on Zagarmusic/Théque entitled 'Woods, Spirits & Sorcery'.
Known for their varied musical style and soundtrack compositions for films and TV shows, Žagar have built a reputation for themselves bridging elements of jazz, psychedelic rock and electronic music. Žagar's leader and main producer, Balázs Zságer who's known for his open-minded philosophy and creative freedom began as a keyboardist and co-writer for the Hungarian producer, Yonderboi many years ago. After picking up inspiration on trips throughout Asia and Africa, Zságer broadens his musical horizons finding balance between nature, spirituality and oriental soundscapes with 'Woods, Spirits & Sorcery' being the result. This album sees them release on a joint venture between Zagarmusic and Théque that was founded to connect musical and visual talents following the likes of Vessels, Mïus, Brandt Brauer Frick.
Dedicated to earths nature 'Lost Tribes' kicks things off with rhythmic percussion, enrapturing vocals from Carmen Estevez and gentle keys before 'Ghost Orchid' delivers meditative textures balanced with tranquilising sound design and warm ambience inspired by the invisible network of the forest. Mushrooms are Singing' then layers spaced out balafon hits, wavering oscillations and soothing chords before organic drums, eccentric melodic shoots and alleviating tones then naturally follow in 'Mind Awake Body Asleep' and 'Anata wa Watashi' influenced by eastern tribal rhythm using Hindu sitar sound.
'You Gotta Change' offers up euphoric modulations layered with gentle vocals until 'Forest Fairy' together with 'El Diablero' tone things down with emotively driven leads, shooting acid synths and fluid elements. Leading onto 'Rave With Me Tiger with smooth low end, breezy strings and tribal, percussive grooves which is then maintained within 'Waterproof Trees' and 'End of Time' as they fuse calming atmospheres and weaving basslines together offering a healing nature. 'Creamy Emptiness' rounds off a powerful LP with epic tension, emotional notes and luscious aesthetics.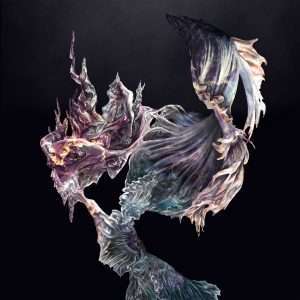 'Ghost Orchids' will be digitally released as a single on 15th March followed by 'Lost Tribes' on 5th April and 'Anata wa Watashi on 18th April.
Tracklist
1. Lost Tribes (feat. Carmen Estevez)
2. Ghost Orchid (feat. Fatima Gozlan)
3. Mushrooms are Singing (feat. Lőrinc Barabás)
4. Mind Awake Body Asleep
5. Anata wa Watashi
6. You Gotta Change (feat. Bukky)
7. Forest Fairy
8. El Diablero (feat. Carmen Estevez)
9. Rave with me Tiger
10. Waterproof Trees
11. End of Time
12. Creamy Emptiness
http://theque-records.com/
http://www.zagarmusic.com/