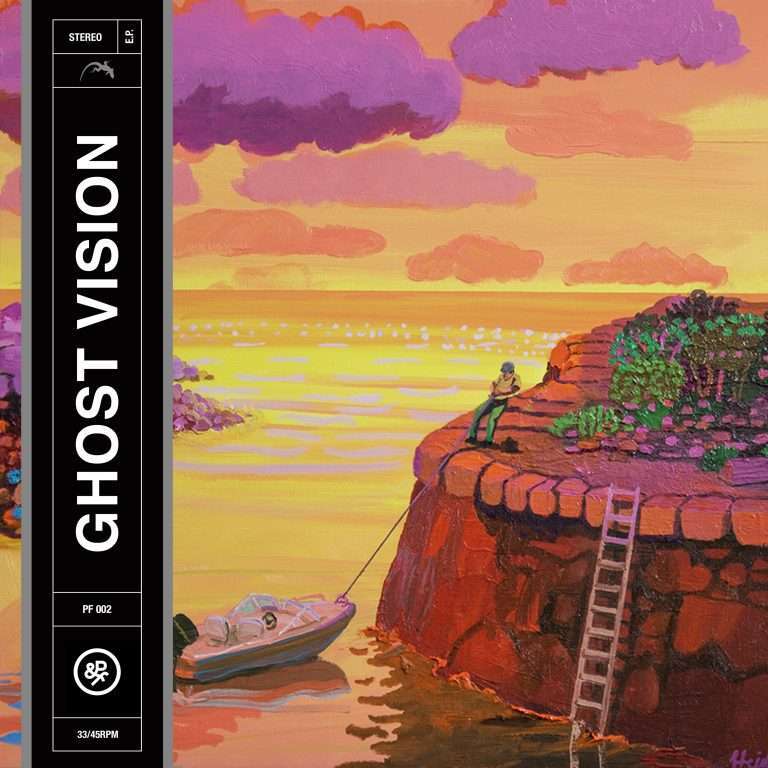 P&F Recordings second release launches us into the cosmos and invites us to a candlelit space opera by the Ghost Vision. This record (the duos third) is a multi-part suite that blend the old and the new into a retrofuturist tender sunset disco and chillingly cerebral kosmiche.
The journey begins with "Mirador," a song which itself has been on a long journey; for some time now, it's been mysteriously floating around from one mix to another, acting as a sonic salve, providing aural nourishment to those who listen. A sensuous, snaking piano groove sparkles atop a velvety bed of electronic mysticism that slowly swells and stretches over its seven-minute runtime of balearic absolute.
From there, we tumble into a more nebulous headspace with "Ozen," a gravity-defying instrumental mantra and guided meditation, a live recorded composition that pensively glides across the new age and ambient tropes while being beholden to neither but featuring pentatonic scales and mysterious phased string synthesisers.
A deeply felt musical expression that balances the chakras as it stirs the spirit and awes the intellect.
https://www.facebook.com/ghostvisionofficial/