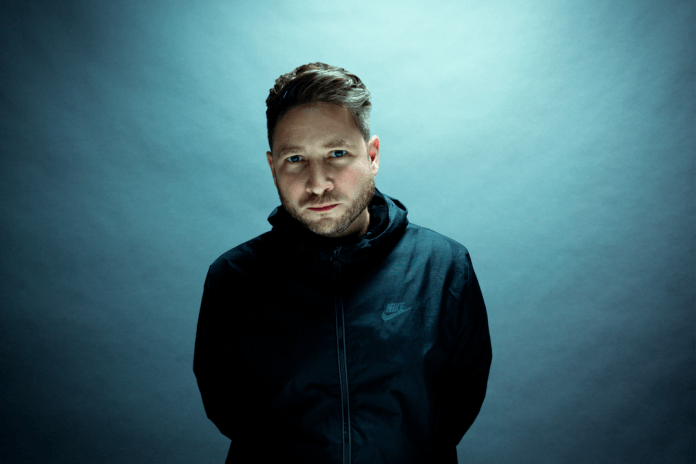 Commemorating 10 years of the esteemed FUSE events. 10 tracks that capture Enzo and the parties musical influences from London, a sound that his evolved through jungle, dnb, garage, minimal and house.
"My love for London's most fertile period of rave culture in the '90s is the heart of FUSE. Starting at our original home of 93 Feet East where we revived a sense of how incredible clubbing was back then, giving a stand out experience to our community similar to that which left such an impression on me when I stepped into my first rave in 1993. Over the last decade myself and the FUSE residents have nurtured this melting pot of influences that we experienced in the London scene and poured it into our party and the music we make. The label is ultimately a reflection, it's the music that feeds our dance floor and is the distinct identity we've worked hard to cultivate." – Enzo Siragusa.
Enzo Siragusa adds fuel to FUSE's milestone 10-year anniversary with the release of a metamorphic album that draws influence from the London institution's cultivated sound, as well as the capitals '90s rave heritage that so heavily influenced their decade-long dominance.
On A Decade of Rave, Enzo presents a cross section of his sound – one that has refined this fusion of jungle roots with house, creating eight straight-talking dance floor cuts that capture the essence of FUSE raves over the years, and two ambient tracks that lean on lengthy quests behind the decks. The music spans across two years of studio sessions and exhibits Enzo and the FUSE label's biggest work to date.
Starting with 'Good Night' signalling the beginnings of an all-night-long set and showcasing Enzo's range in the studio as well as the booth. Then shifting through 'Beautiful Emi', 'Stromboli', 'Mixed Emotions' and 'Paradigm Shift' all geared in their own way towards the many faces of house music.
Interlude 'Lost and Found in 93' is the bridge that crosses to the bass heavy second half of the album.


'Voodoo', 'Deeper Inside', 'Rollin' Riddm' and closing track 'Mysterious' see Enzo tap into Jungle, '90s hardcore and garage becoming clear they were made with the early days of FUSE at 93 Feet East in mind. Big basslines and big breakdowns are the common denominator with the intricate minimal twists that so often characterise FUSE's sound.
Enzo Siragusa presents: A Decade of Rave
Release date 26th April
Vinyl // Digital // Streaming.
Track list
1. Good Night (digital only)
2. Beautiful Emi
3. Stromboli
4. Mixed Emotions
5. Paradigm Shift
6. Lost and Found in 93 (digital only)
7. Voodoo
8. Deeper Inside
9. Rollin' Riddm ft MC Rossko
10. Mysterious
Preorder Here
ENZO SIRAGUSA TOUR DATES
March 29 | Bespoke Experience Presents | Toronto (CAN)
March 31 | Ultra festival | Miami (USA)
April 7 | FUSE x Fabric | London (UK)
April 12 | La Tribu | Lima (PE)
April 17 | Savage Presents FUSE showcase | Buenos Aires (AR)
May 1 | After Caposile | Venice (IT)
May 3 | Local Events x Gate 5 | Hull (UK)
May 5 | AMP LOST & FOUND Festival | Naxxar (MT)
May 10 | Kumquat x Cabaret Sauvage | Paris (FR)
May 25 | We Are FSTVL 2019 | Upminster (UK)
May 25| DOCKYARD x Switch | Southampton (UK)
May 29 | Club Supermarket | Zurich (CH)
May 31 | UNUM Festival | Lezhe (AL)
June 6 | Gottwood Festival | Wales (UK)
June 8 | Parklife x Hilton Park | Manchester (UK)
June 16 | FUSE10 at OFF Week Festival, Parc del Forum | Barcelona (ES)
June 29 | Awakenings Festival | Amsterdam (NL)
July 6 | Kappa Future Festival | Turin (IT)
July 21 | Welcome to the future | Amsterdam (NL)
August 24 | B My Lake Festival | Zamárdi, (HU)
https://www.facebook.com/djenzosiragusa/