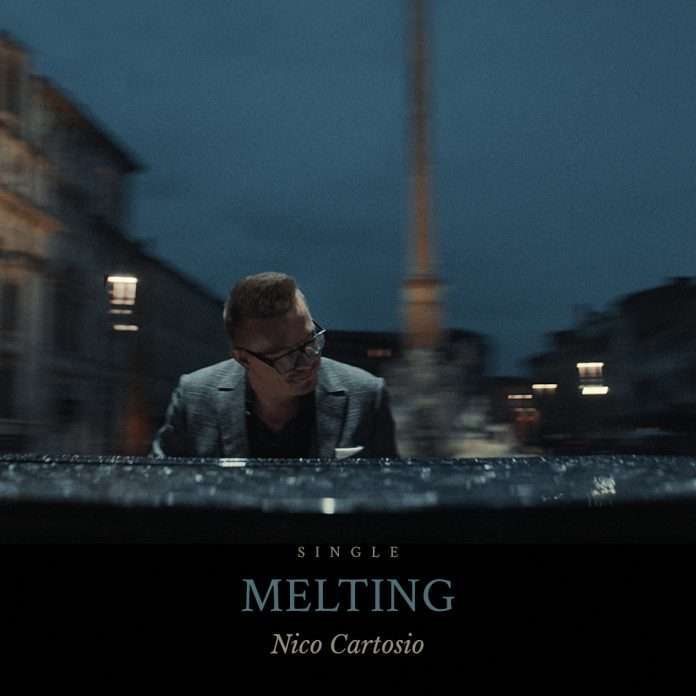 Modern Composer Nico Cartosio shared his latest video for his single 'Melting'!
'Melting' was created by a master class of recording legends who have worked on multiple blockbuster film scores, including being mixed by Alan Meyerson (Interstellar, Aquaman, Captain America: Civil War), mastered by Patricia Sullivan (Bernie Grundman Mastering), the conductor is Gavin Greenway (Pirates of the Caribbean, The Hunger Games), 1st violin performed by John Mills (Doctor Strange, Beauty and the Beast), the piano was handled by John Lenehan (Harry Potter, Insurgent), the harp by Skaila Kanga (The Avengers, Star Wars) and finally the percussion was performed by Frank Ricotti (Interstellar, Spectre).
Intrigued by music from a young age, Nico Cartosio was always inspired by everyday sounds and human interaction he witnesses around him, opting to make sense of these connections in the world he perceives through intricate melodies. Ever since he was a child, he was used to experiencing the world via a musical perspective; seeing the world as music as his mind tries to make sense of the world around him. For each person Nico Cartosio meets, he composes a mental melody, or portrait, as he believes each person has their own particular soundtrack. "A girl smiles at me, and I hear how she sounds. It is a specific tune. She frowns and instantaneously, the melody changes in my head, from a flute solo to a cello." says Cartosio.
'Melting'' evokes uplifting and serene landscapes as the soothing melody flows across each bar; growing and shrinking at the most fitting moments allowing the listener with space to breathe. One can't help but notice a similar listening experience to that of Debussy's iconic 'Clair De Lune' as 'Melting's romantic and vivacious harmonies conjures a smile on your face. Violins, brass sections and Cartosio's signature piano are all elements that bring this composition together, showcasing yet again that he is bringing classical music into the 21st Century. Speaking about this track, Lyz Cooper from The British Academy of Sound Therapy said "This piece is uplifting and enables the spirit to soar. If you're listening to it while in a relationship, it can encourage feelings of love".

The track, 'Melting' was inspired by a chance encounter Cartosio had in Rome with a coffee and sambuca drinking woman at a street café, after which they decided to visit the world famous Pantheon while snow was falling through the hole in the roof of the dome unto Rafael Santi's tomb.
Commenting on this experience, Cartosio said, "It was so beautiful as if I was in some amazingly beautiful movie. Only Sorrentino could've shot such a film. I remember looking at the Roman girl and hearing how she sounded. My charming companion became a melody herself. Because of this enormous beauty, which she gave me, for the first time in my life did I understand what it means when you're melting. So this music composition is my gratitude for the la Grande bellezza – to Rome and to the beautiful Roman girl."