Taken from Illyrian EP,out April 12 on Motech Records

Detroit techno label Motech Records, now entering it's eighteenth year, has consistently continued to support the development of underground artists through its diverse and imaginative A&R policy. "Motech has always been about finding and exposing new exciting music whilst still collaborating with the more established and distinguished artists in the field" says label head honcho and Detroit legend in his own right, artist DJ 3000.


'Illyrian EP'
Key to Motech's longevity, in a scene where only a handful of labels manage to maintain such underground consistency, is 3000's resistance in compromising his signature sound, resisting pressure to place commercial success over creative passion, and maintaining true authenticity. 3000' sunmarises, "We embrace current trends in techno whilst always remaining true to their creative roots".
takes inspiration from 3000's Albanian heritage. '3000 describes it as "a mix of Detroit style techno and signature ethnic rhythms, whilst still keeping the current overall sound of what's today", and this package is perfect evidence. Filled with luscious jazzy fills and stabs DJ 3000 doing what he does best, capturing the Albanian Warriors connotations attached with the translation of the 'Illyrian' title.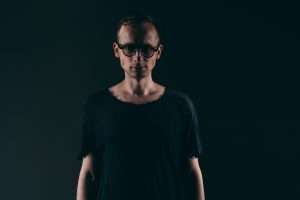 The remix of 'Illyrian' comes courtesy from the ever experimental Frankfurt born artist Michael Klein of Pan-Pot's 'Second State Audio' Label fame. Klein adds his trademark dark groove, providing a track that once again highlights Motech's ability to appeal to generations of techno enthusiasts.
https://www.motechrecords.com
https://www.facebook.com/motechrecords/
https://www.beatport.com/label/motech-records/2603