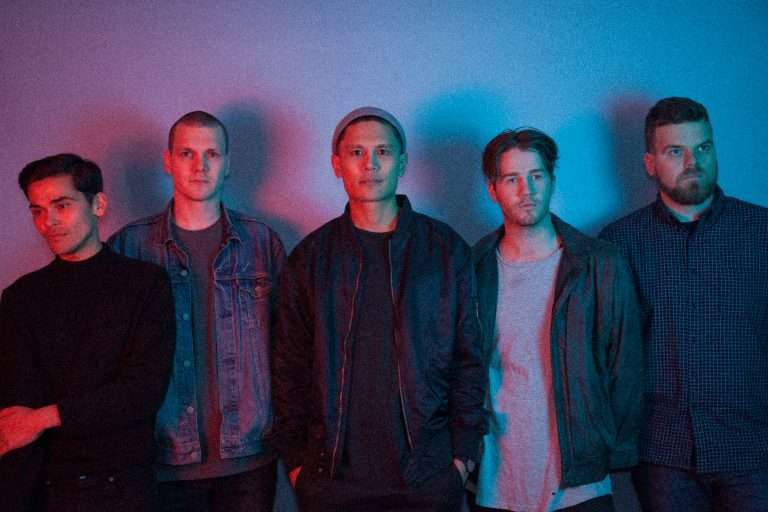 Australian indie-electronic band Gold Fields has released their sophomore album Dalawa via Haven Sounds Out Now. Dalawa was produced by Malcolm Besley (Northeast Party House, City Calm Down) and mixed by Tony Espie (The Avalanches, Cut Copy, Architecture in Helsinki) and will be their first album in 6 years since 2013.
The music video for 'Glow', sees Gold Fields illuminated by psychedelic projections while they each play their respective instruments, giving the viewer a sneak peek into their live performances. In the same degree their music manages to blur the line between organic and digital instrumentation, this music video is the perfect blend of technology and creativity. The video might not be the colourful and flashy videos we see all over the media, but it masterfully creates a stunning visual effect in its own simplicity, providing the viewer with an opportunity to focus in on the music itself.

The album title, Dalawa, is a nod to guitarist Vin Andanar's heritage and meaning 'two' in Filipino (Tagalog). With its seductive synths and head bobbing electronic beats, Dalawa is filled to the brim with hypnotic rhythms and neo-psychedelic trippiness. The retro 80's feel exudes the assurance of music of the past as perceived by modern minds, connecting past, present and future with an unbreakable thread of authenticity. Caught in a dance between indie, electronic, disco, and psych-rock, Gold Fields manages to outshine themselves on every single track with rich textures and uplifting chords. Rarely letting down, their sophomore album will be a perfect fit for any house party or social gathering. Dalawa is fascinating, pretty and groovy all at once, and burrows directly into the listener's punch-drunk pleasure centres.

Commenting on their latest album, Gold Fields said, "The making of Dalawa was a multi-dimensional journey across early adulthood… It saw us through some big life events… some really mind opening experiences, and all during some very interesting times around the world. Dalawa is definitely the record we wanted to make. In a way, it seemed to make itself.. It seems like we plucked the songs bit by bit from somewhere they already existed and pieced them back together into this record. Vin and Ry produced the whole thing and it was amazing to have Tony Espie (The Avalanches) mixing the record. Dalawa started out by us just experimenting and we let the sounds and the music take us on a journey. It's been a real pleasure to create this and we can't wait to put it out there."
Dalawa tracklist:
Solar
Dreams
Waves
Cocoon
Tetris
Glow
Let This Go
Ones
Waterfall
https://www.facebook.com/goldfieldsmusic/