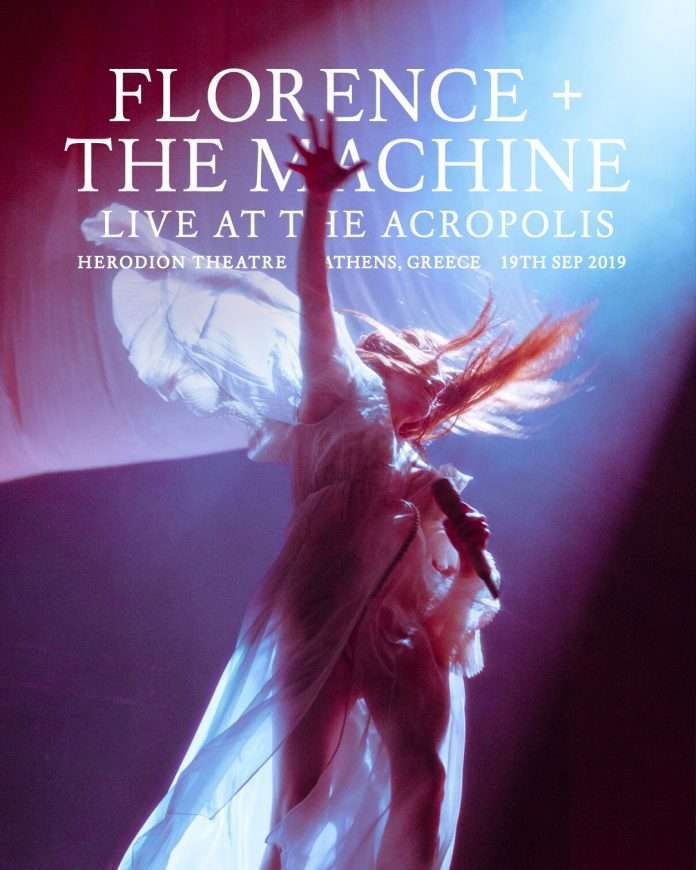 Florence + the Machine: Live at The Acropolis
Florence + the Machine has just announced her first show in Athens in a decade. The sure to be spectacular show will take place at ancient Greek citadel set high above the city. She last played in Athens in 2009.
The awe-inspiring setting of the Herodion Theatre amongst the crumbling buildings of the Acropolis will host this final live show on the 'High As Hope ' world tour. Florence – an artist consistently excelling in her capabilities as a live performer – will be sure tap into her inner goddess and bring her songs to magical life amongst the stars of the Greek sky.
'Grecian art and mythology has always played a huge part in my work, so I cannot think of a better place for the final show of this record.' Florence
Florence continues to tour the world – currently in the US she will return to London for a headline show at British Summertime at Hyde Park on July 13th.
Ticket info for this last show at the Acropolis will be released soon.
Florence + the Machine
Live @ The Acropolis
Final show of 'High As Hope' Tour
September 19th
See all Florence + the Machine live dates HERE