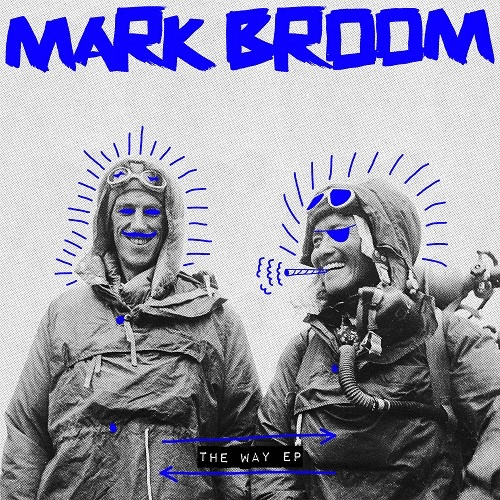 12th July sees the prolific British house and techno DJ/producer Mark Broom release his debut EP on Riva Starr's acclaimed Snatch! Records entitled, The Way.
The essential 4-track offering follows Broom's previous releases on world renowned labels such as Blueprint Records, Rekids, M-plant, EPM , Cocoon, Bpitch Control, Warp Records and Ifach (with Baby Ford) and sees the talented underground dance music mainstay deliver another outstanding release that's designed to ignite dancefloors all over the world.
'The Way' kicks the EP off in style and sets the overall tone; delivering an addictive stomping house groove, comprising of a looped up and manipulated disco sample, spacey effects and powerful bass frequencies. 'It Feels' follows on, serving up another killer house workout featuring a pounding 4/4 beat, tribal percussion elements and healthy dose of disco samples.
Next up, 'O.M.S' builds on the tribal theme and sends the listener on crazy carnivalistic musical journey, boasting an abundance of percussion elements, whistles, manipulated vocal chants and an effective kick drum and tom arrangement that's responsible for the intense bass workout.
Last but not least, 'Let You Know' provides yet another powerful funk-driven house masterpiece that's full of energy, containing a wealth of funky guitar licks, atmospheric vocal samples, chord stabs another stomping beat to end the release on a high.
TRACKLIST
O1. Mark Broom – The Way (Original Mix)
02. Mark Broom – It Feels (Original Mix)
03. Mark Broom – O.M.S. (Original Mix)
04. Mark Broom – Let You Know (Original Mix)
https://www.facebook.com/MarkBroomOfficial