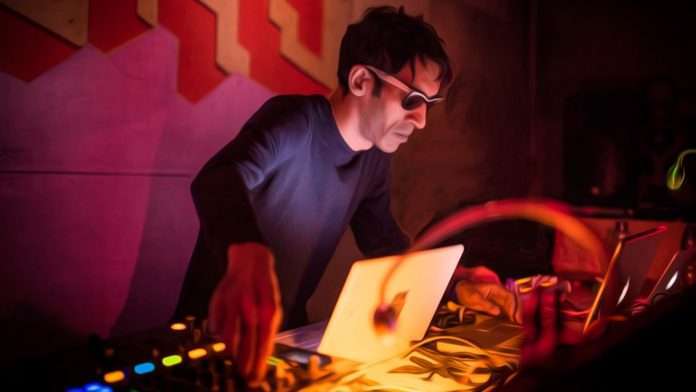 Never Too Small taken from charity album 'Extinction', on Alexander Robotnick's Hot Elephant Music .
Audio Pervert (Samrat Bharadwaj) is a musician, producer, DJ, curator and writer based in Valencia, Spain. He has been connected in a myriad of ways with global music culture for almost 18 years. Born in New Delhi (India), Samrat has spent his 20s and 30s creating music with indie-bands, collectives, singers and DJs, plus production for Bollywood and TV media, with a host of institutions in India, China, Germany, Norway and Switzerland. In love with synthesizers, sound machines and the emerging world of techno and live electronic music, he practices synthesis, rhythm and sonic diversity.
"Exploring digital technology and making electronic music for me, is a way of life. My objective is to connect and empower artists from India and across the world", says Samrat, "As an artist and human being I am dedicated to music, equality, feminism and climate justice. Humanity is one race, with only one earth."


'Extinction' is the 7th independent album by Audio Pervert. The album is dedicated to Climate Justice and the 6th Mass Extinction. The sound is a reactionary outcome to the on-going sacrifice of the ecosystem and the planet for the continuation of industrial civilisation (human progress). An audio-narrative; call it Post-Techno, using minimal resources made of analog instruments, field recordings and virtual processing. Splitting the attention between tone, modulation, rhythm and space. Voice samples of Greta Thundberg (Climate Activist) and Ilhan Omar (first black Muslim Congresswoman in America) inject the truth, albeit from the outer margins of society. 'Extinction' was composed and recorded in Cullera, a seaside town in Comunidad Valencia, Spain.
All proceeds from the sale of the album will be directed to Climate Justice and Environmental Protection Activism.

Connect Artist, Label, Support
http://hot-elephant.com/
https://web.facebook.com/AlexanderRobotnick
https://www.beatport.com/label/hot-elephant-music/1371