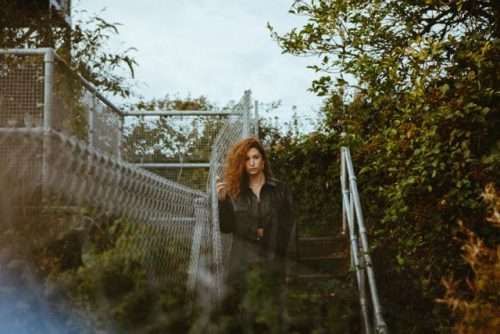 Elkka – the London based DJ, producer and founder of record label and DIY art collective femme culture, presents her latest EP Every Body Is Welcome. Released November 22nd, via her own imprint, the new EP blurs the boundaries between eras and styles, creating a captivating and blissful listen, that's upbeat and full of warmth.
Spread across five tracks, the EP kicks off with the acid leaning house anthem and title track Everybody is Welcome. In typical Elkka style, the release then glides from the atmospheric, sun-soaked rhythms of Compromise for What and LVURSLF Interlude, to the more club-oriented 4 am nightscapes of Avant Garde – before ending with Breathe, the perfect union to these two different sides of her artistry in one elegant, soulful track.
Inspired by Elkka's own deeper understanding of who she is as an artist and what the dance floor means to her, she explains:
"Arriving in London in my early 20s I was a completely different person in every possible way and discovering club culture, the rave scene and queer spaces allowed me to explore myself fully as a woman and a queer person. For me, the dance floor has been a place where I have felt the most liberated, the most myself, unified with friends and strangers by the music and moment we are sharing. This EP is a celebration of those moments, of the dance floor, of dance music that has inspired me creatively and personally. Every Body Is Welcome symbolises what I hope the dance floor to be – a music utopia or haven, somewhere for everyone to feel safe to express themselves, to find themselves, to be whoever they want to be and feel part of a community of acceptance and tolerance. Idealistic? Yes but I think art should be a space to express idealism and where we hope to be."

ELKKA – EVERY BODY IS WELCOME
RELEASE DATE: November 29th
Tracklist
1. Every Body Is Welcome
2. Avant Garde
3. Compromise…For What?
4. LVURSLF Interlude
5. Breathe
Pre-order: here
About femme culture:
Elkka founded the femme culture label and collective in 2016 in response to the lack of support for womxn DJs, producer, and artists, later teaming up with fellow DJ and creative Ludo who she now co-runs the platform with. Since then, the progressively minded collective have been swiftly gaining recognition with their boundary-free ethos that champions women, women-identifying, artists and the LGBTQ+ community whilst pushing forward-thinking music through their carefully, curated club nights and events.
https://www.facebook.com/elkkamusic/