Butch returns to his OTHERSIDE imprint this February alongside C.Vogt on the deep and hypnotic Parallels. Inspired by Call Super, the EP also features two contrasting remixes from Delaphine label boss S.A.M. and the unmistakable Skudge. The vinyl lands on 21st February with the digital release to follow 6th March.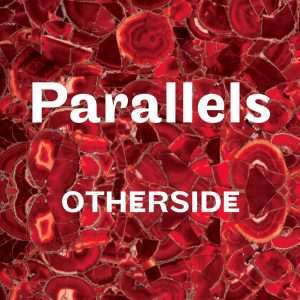 Parallels opens the EP, a typically mind-bending rhythm develops with intricate layers of percussion, as a meditative and eerie melody ebbs and flows, leaving you both hooked and perplexed in equal measure. Mandar member S.A.M. turns his hand to the first remix, morphing the original into his style with dreamy, glowing synth that washes over an acid-tinged bassline. Finally, Skudge up the ante, crafting a loopy techno remix that features driving hi-hats and their trademark curious stabs that nod to the warehouse and create a smouldering atmosphere.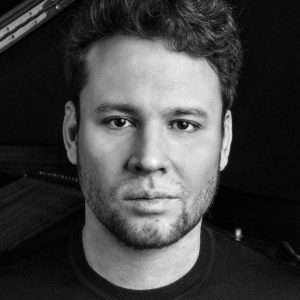 Dynamic wizard Butch heads up his vinyl imprint OTHERSIDE, a label he has badged as an outlet for "a soaring heart and a flying mind". The label has steadily released mesmerising contributions so far from Marcel Janovsky and Bartaub alongside collaborations from Butch himself with Hohberg and a special partnership with minimal legend Ricardo Villalobos entitled ButRic. 2020 will see another exciting ButRic release as Butch and OTHERSIDE continue to both intrigue and amaze audiences with outstanding music and select residencies.
The S.A.M. sound has been characterised as cosmic, trippy, psychedelic and groovy. Managing three record labels: Delaphine, Dahlia and Oscillat Music, he releases his productions as well as music from artists such as Ricardo Villalobos, Mandar, Butch and Matthew Dekay. The Skudge universe has come a long way from the anonymous beginnings to world-wide recognition through Skudge Records, Skudge Presents and Skudge White labels. Starting as a duo in 2009, the project is now a solo effort and continues with high-quality outputs and live sets.
Butch and C.Vogt – Parallels EP
Release Date: 21st February (vinyl), 6th March (digital)
Tracks
A Parallels
B Parallels (S.A.M. Remix)
C Parallels (Skudge Dub)
D Parallels (Edit)
https://www.facebook.com/cometobutch/
https://www.facebook.com/cvogtmusic/
https://www.facebook.com/samofdelaphine/
https://www.facebook.com/skudge.1/