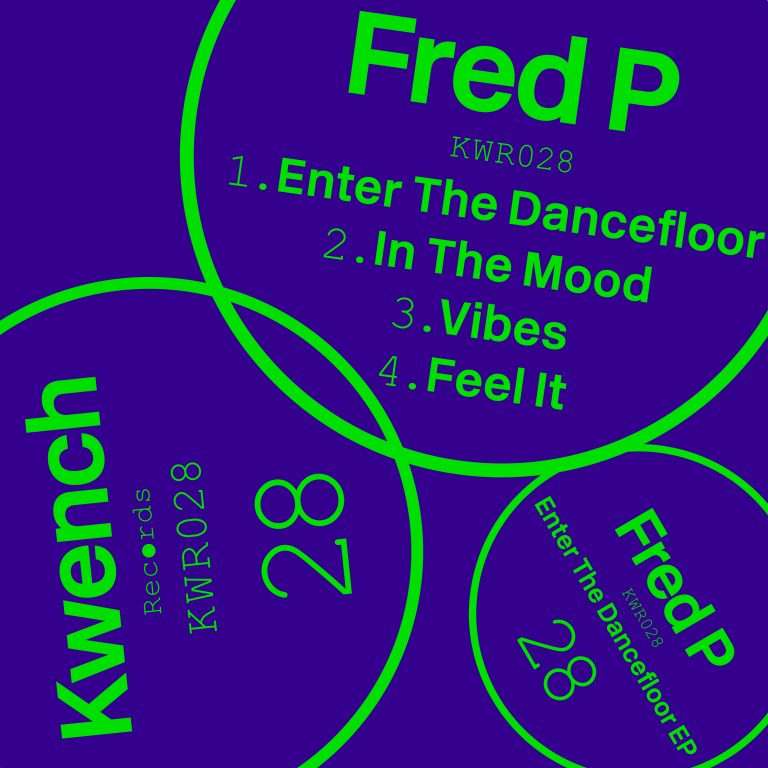 Berlin-based powerhouse Fred P is summoned for a second spin through Cassy's Kwench Records imprint. Delivering four emotionally-charged house cuts, the forthcoming EP follows his remix package for the label's inaugural release with Cassy and Demuir.
The New York native has been nurturing his craft for over two decades, with his first release making it onto wax in 2007. Since then, Fred P 's labour of love has seen him produce a stack of quality albums, EPs and singles under his own name, Black Jazz Consortium and FP-Oner. His expressive, distinguished sound has diced with reputable labels Mule Musiq, Secretsundaze, !K7 Records and Rekids, as well as his own imprints Soul People Music and Perpetual Sound.
"I was so happy with how his remixes of my first release turned out, so it's brilliant to have him return to Kwench. Fred is one of the smartest producers around and an artist you immediately feel to be incredibly sincere and that comes through in his music." – Cassy
The EP shifts into gear with the aptly-titled 'Enter The Dancefloor', a mellow track which promises to seductively sizzles under the spotlight. 'In The Mood' nods to laudations from Fred P's fans as being one of the best in deep, soulful house music, with his trademark chunky groove meeting vocals which note music's role in unifying communities. 'Vibes' possesses an infectious energy whipped into shape with a smack-dab groove, and 'Feel It' closes the EP with a soul-flecked spirit with rumbling drum rolls.
https://www.facebook.com/Fred-P-Black-Jazz-Consortium