Bicep announce their new single ' Atlas '
Having been teased in numerous DJ sets over recent months—and predictably leading to much excited anticipation among their fans online—Bicep announce their new single ' Atlas ', available today digitally and on 12" from 3rd April on Ninja Tune. Their first new music since 2018's 'Rain' EP, the track was originally set to be released in the same week as their sold-out back-to-back shows at O2 Academy Brixton—with those now taking place on 7th & 8th of August 2020.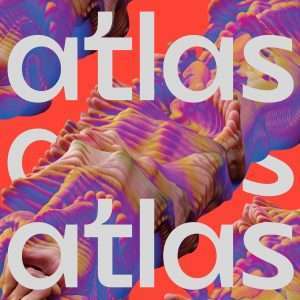 "It would've been unthinkable to foresee the circumstances this track would be released in when we were making it. Our frame of mind was so positive then, fresh off the back of our live tour, full of excitement for the next phase. 'Atlas' was our attempt at summing up some of the euphoric moments we experienced on that tour across those two years. It feels like those moments are very far away for all of us right now, but we hope this serves as some form of distraction amidst all this chaos." – Matt & Andy (Bicep)

Recorded in their new studio space, 'Atlas' is 6 minutes of unmistakable Bicep. With synth lines that ebb and flow across broken percussion and ethereal vocal snatches, the track was conceived as they toured their immense live-show across the globe. Learning and experimenting—often on-the-fly—with how the elements of each track work in a live setting has given them a new way of approaching their workflow back in the studio. "What we enjoyed most from playing tracks live is how flexible it was," they explain. "For instance how an element from a track could be interpreted in many different ways and not be reliant on the rest of the original tune. Having the songs broken down in this way means we can really perform them in a drastically different way, based on the setting".

With the live music & touring industry in a state of flux, Bicep are currently scheduled to perform at a run of festivals, including headlining London's Field Day—where they will play the festival's huge 10k capacity Drumsheds venue—Primavera, Parklife and more, and their Brixton shows which saw all 10,000 tickets going in a matter of minutes—will now take place later in the year along with additional headline dates across the UK, EU and US. The shows will present a fresh chapter for Bicep and are set to contain a wealth of new, previously unheard material as well as immersive new visuals from studio Degrau (previously The Royal Studio) and Zak Norman of Black Box Echo, who were the creative teams behind their previous album artwork and live show production. Please see below for up to date rescheduled tour dates.

2020 Tour Dates:
(March / April tour dates have been postponed / cancelled due to the Coronavirus outbreak, see latest dates below)
29-May: Mayan Theatre, Los Angeles, US
30-May: Knockdown Center, New York, US
05-Aug: SWG3, Glasgow, UK
07-Aug: O2 Brixton Academy, London, UK
08-Aug: O2 Brixton Academy, London, UK
04-Dec: Mayfield Depot, Manchester, UK

https://www.facebook.com/feelmybicep